Andersson & Bratt
Playwrights Kent Andersson and Bengt Bratt were instrumental in developing group theatre, an anti-establishment genre promoting radical social criticism.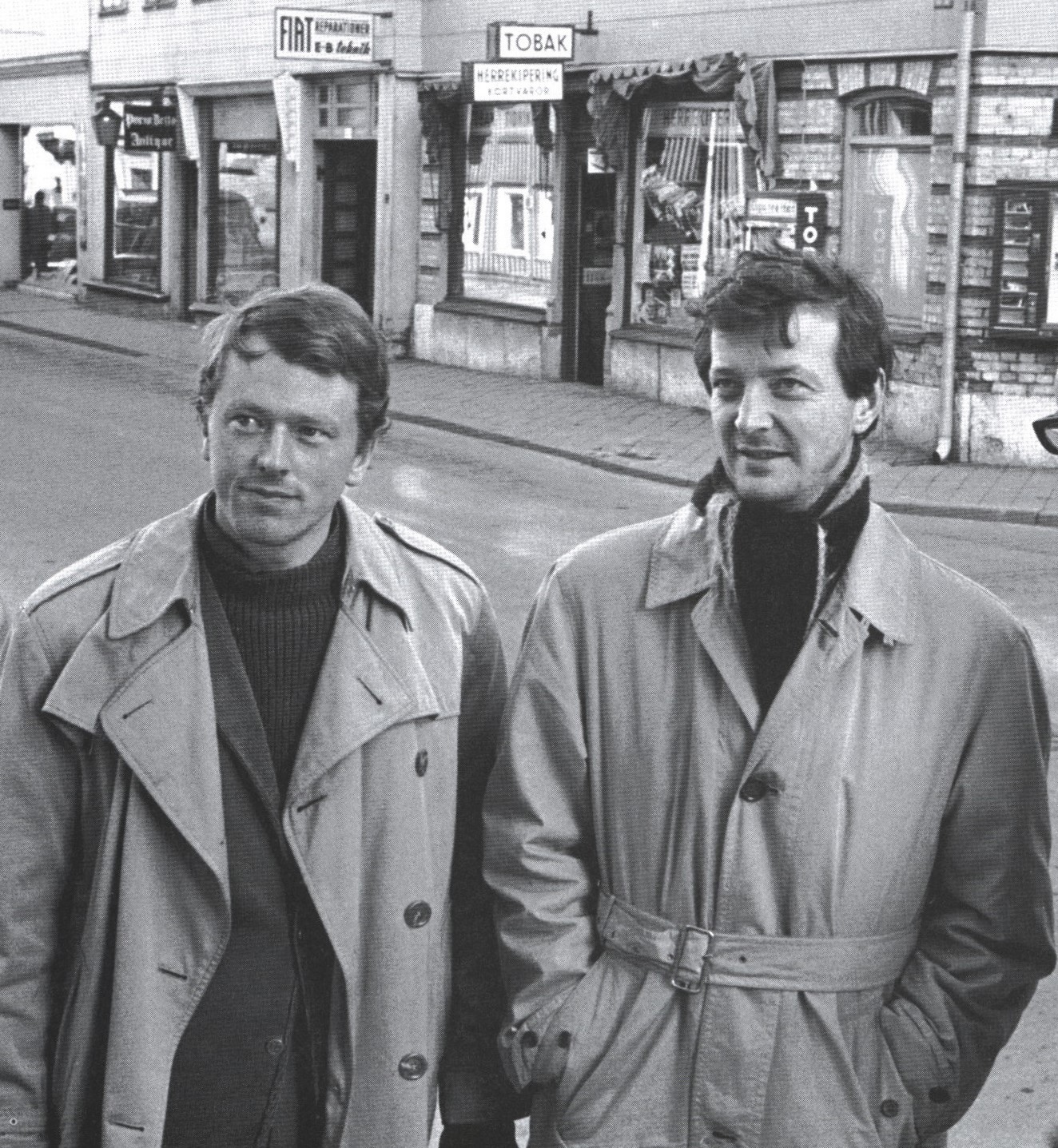 The Swedish playwrights Kent Andersson (1933-2005) and Bengt Bratt (born 1937) developed group theatre in co-operation with the director Lennart Hjulström and a group of actors at the Gothenburg City Theatre in the 1960s.
Group theatre was a reaction against established forms of theatre production. Andersson, who was also an actor, had his breakthrough as a playwright with Flotten (1967) (The Raft), which thematises the lack of solidarity in contemporary Sweden and the ideological confusion of the middle-aged generation. With Bratt he wrote Hemmet (1967) (The Home), a critical exploration of the treatment of the elderly and of the betrayal of socialist ideals.
Both Flotten and Andersson's Sandlådan (1968) (The Sandpit), about the manipulative repression of children's education, are influenced by Bertolt Brecht in the use of documentary reports, lyrical songs and monologues as distancing effects. In Andersson's and Bratt's Tillståndet (1971) (an ambiguous title meaning both The Condition and The Permission), the social criticism is radicalized still further.
The concept of group theatre was adopted by other independent theatre groups. Andersson died in Gothenburg in 2005.
References
L. G. Warme, ed., A History of Swedish Literature (Lincoln and London: University of Nebraska Press, 1996).