Cornelis Vreeswijk (1937-1987)
Cornelis Vreeswijk was a Dutch-Swedish songwriter, singer, poet and actor known for his influential role in modernizing the Swedish ballad and introducing it to a wider audience through merging tradition with more diverse musical styles.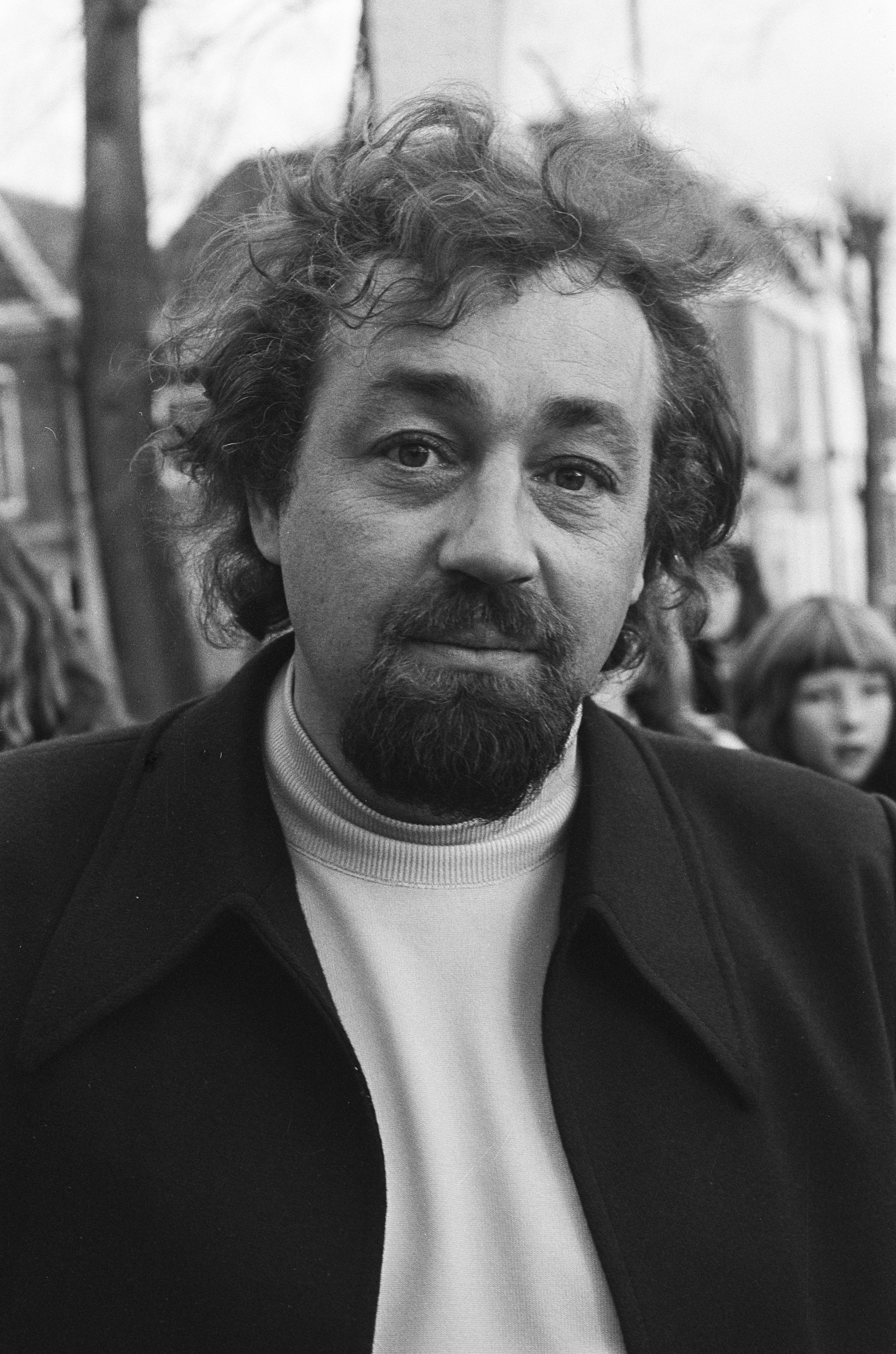 Vreeswijk was born in IJmuiden, the Netherlands and died in Stockholm. His family moved to Sweden in 1949, returning to the Netherlands in 1961 without him.
Struggling initially to learn Swedish, Vreeswijk spent many hours reading in the public library. After completing school, Vreeswijk worked as a sailor throughout Europe and the Middle East. He then returned to Stockholm, and while attending theatre school, he started learning guitar and writing humorous and earthy songs for himself and others (e.g., Monica Zetterlund). After his record Ballader och Oförskämdheter (1964)(Ballads and insults) achieved success, he started touring with Fred Åkerström and Ann-Louise Hansson, receiving critical acclaim. His second album, Ballader och Grimascher (1965) (Ballads and grimaces) contained openly political and explicit songs, which were subsequently banned from the state radio. However, the down-to-earth, occasionally rude, lyrics and speak-singing style had the important effect of popularizing the Swedish ballad tradition.
Vreeswijk received his first Swedish Grammys as ballad singer and composer in 1969. He was among those who modernized the Swedish ballad by incorporating various musical styles (jazz, blues, Latin) and controversial/political themes; the latter appealed especially to radical students of the 1960s. Vreeswijk also recorded songs by Evert Taube and irreverent, bluesy interpretations of Carl Michael Bellman to great acclaim. He also was successful as an actor, notably as Tevye in Fiddler on the Roof and in film, and wrote several volumes of poetry (some of which were published posthumously).
He tried more or less unsuccessfully to launch an international career, particularly in his native Netherlands, but was able to gain the interest of a younger Swedish generation through collaboration with Ulf Lundell shortly before Vreeswijk's death from liver cancer. One of his final successes was a performance at the 1987 Roskilde festival that was interrupted due to the masses of people wanting to enter the tent where he was playing.
Further reading:
U. Carlsson, 'Cornelis Vreeswijk: artist, vispoet, lyriker', OJ – Orkester Journalen – om Jazz 64, 2 (1997), p. 36.
Links:
Swedish ballad singer and composer Evert Taube.