Danish Cultural Institute
Founded in 1940, the Danish Cultural Institute aims to foster intercultural understanding both at home and abroad, and has branches in seven countries with activities and networks in many more. Financed by the Danish Ministry of Culture, private funds and its own revenue, it focuses on diverse themes.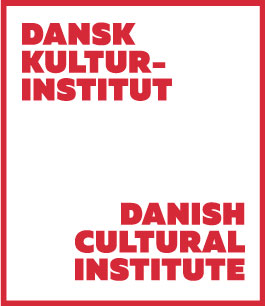 In 1940 Det Danske Selskab (The Danish Society) was founded by Folmer Wisti. Founding members were a group of 34 prominent Danish personalities form the sphere of culture, politics, business, science and education. The initial idea was to promote mutual understanding by means of exchange of cultural values, ideas and experiences as well as to inform people around the world about Denmark. In 1989 the independent public institution was renamed the Det Danske Kulturinstitut (The Danish Cultural Institute) and since 2016 the short term 'Dansk Kulturinstitut' (Danish Cultural Institute, DCI) is used in Danish.
With its headquarters in Copenhagen, a board of nine members heads the Institute today. The council who elects the board consists of 60 representatives of various Danish institutions, as well as some personal members. Each political party in the Danish parliament can appoint its own member. Since 2005 HRH Crown Princess Mary of Denmark has served as the Institute's patron. The Institute is a member of the European Union National Institutes for Culture (EUNIC).
The Institute is financed by the Danish Ministry of Culture, by private and public funds, and through its own revenue (the annual budget in, for example, 2018 was 27.9 million Danish Crowns). The Institute's aims are:
to foster intercultural understanding by informing others about Denmark's culture, art and social life in interaction with foreign countries; and,
to foster knowledge of foreign culture in Denmark.
The concept of culture is broadly defined including art, culture as well as social life. Priority topics are children and youth, education, science, welfare, and sustainability, as well as new ways of cooperation that stimulate innovation and co-creation. Cooperative cultural projects, conferences, concerts, seminars, Danish classes, residencies and visiting programs, as well as consultation for Danish and international partners are part of the Institute's activities.
The Institute's work is structured around a wide scope of changing themes which shed light on different aspects of culture, arts, and science. The cultural projects are implemented in cooperation with artists and institutions in other countries. Projects concluded in the past show the broad thematic range, dealing with, for example:
Chinese literature or computer games (2018);
future technologies or comic art (2017); and,
urban planning or migration and the arts (2016).
Evaluations of the Institute's work in 2009 and 2017 were positive indicating that it fulfills its mission statement.
The Institute has several international branches. The geographical locations and numbers have varied over time due to the shifts in regional focus. The first international branches were opened in 1947 in Poland and Great Britain. Whereas the institutes in Germany, Hungary and Great Britain have been closed down again, others have been opened, e. g., in China and India. Whilst its activities encompass more countries, the Institute has branches in seven countries in 2019, namely in:
Belgium (Brussels, covering Germany, Austria, and Benelux)
Brazil (Rio de Janeiro)
China (Beijing)
Latvia (Riga, covering the three Baltic states Estonia, Latvia and Lithuania),
Poland (Warszawa)
Russia (St. Petersburg)
India (New Delhi) - since 2018.
Further reading: