Evert Sixten Ehrling (1918-2005)
Evert Sixten Ehrling was a Swedish conductor who led opera houses and symphony orchestras in Sweden and the United States. He was particularly noted for his recordings of Nordic composers (especially Berwald, Nielsen and Sibelius), his high standards and his technical precision.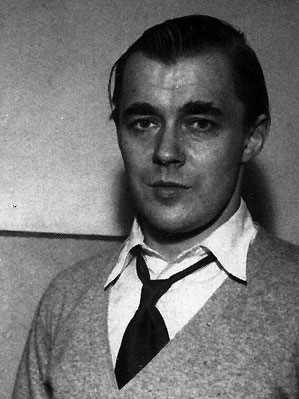 Sixten Ehrling was born in Malmö, Sweden and died in New York City. He studied violin, piano, organ, composition, and conducting at the Royal Swedish Academy of Music, and conducting with Karl Böhm in Dresden.
After starting his career as a rehearsal pianist for the Royal Swedish Opera, Ehrling achieved his breakthrough conducting Stravinsky's Rite of Spring, a piece he would return to throughout his career. Ehrling conducted the Royal Swedish Opera (1953-60), working with tenor Jussi Björling and soprano Birgit Nilsson during a golden age for the institution; the Detroit Symphony (1963-73), performing nearly 700 different works and 24 world premieres; the Metropolitan Opera (1973-78), including Wagner's Ring cycle; and the Denver Symphony (1979-85). He also conducted other great orchestras and in world-renowned opera houses. He took Karl-Birger Blomdahl's opera Aniara, which he premiered with the Royal Swedish Opera in 1959, to the Edinburgh Festival and Covent Garden.
Ehrling taught at Juilliard (1973-1987) and the Manhattan School of Music (1993-98). A fiery spirit characterized his distinguished conducting style. He received the Jenny Lind Scholarship (1939) and recognition from the Finnish government (1970).
Further reading:
J. Tuska, 'A conversation with Sixten Ehrling', Fanfare, 13, 2 (1989), pp. 564-68.