Nordic folk high schools
Folk high schools are institutions which provide general and vocational education for young people and adults. Based on the philosophy of Danish educator, pastor, and religious revivalist N.F.S. Grundtvig (1783-1872), the first school was founded in Denmark in 1844, but the concept spread to other Nordic countries in the following decades. There are about 400 of these schools in the Nordic countries today.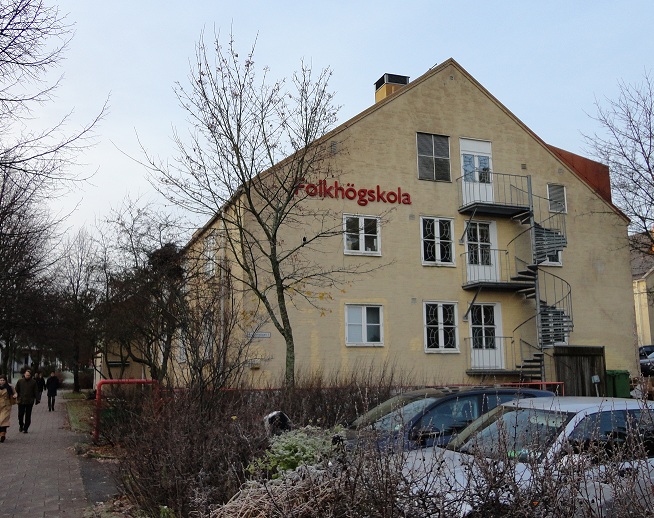 Education for everyone
The schools began as religiously inspired institutions and aimed to open education to a wider range of adults irrespective of social class. The movement for public and general education was one of many popular movements, which developed during and following the nineteenth century. From their start, folk high schools have aimed to offer an alternative approach to pedagogy and education, one without traditional exams and marks but with a moral or ethical focus on character-building and individualised learning. The schools rely on a distinct perspective toward democracy and open, available education. Indeed, folk high schools are open to everyone, regardless of their educational level. Emphasis is placed on the individual experience that each person brings to their endeavours.
Some schools, depending on the country, also have a particular religious (Christian) orientation. Subsidised by each state, these schools allow students to pursue subjects in which the particular school specialises, for example textiles or visual arts, for usually short periods of time, such as between one month or one year. Depending on the specific Nordic country in question, the cost of tuition is either low or completely paid by the state, although students must pay relatively low fees for items like course literature or room and board. Further grants and bursaries are often available for these additional fees.
Live-in education
Students most often live at the schools, which are frequently located in more remote areas or away from large cities. The outcomes of the courses and programmes vary by country, but students can usually receive diplomas that certify courses taken. In recent years many of the folk high schools have begun to offer instruction in English, which has opened their audience to many of the immigrants and international students present in the Nordic countries. Although these schools originated in the nineteenth century, both their pedagogical philosophy and their commitment to improving access to supportive education are typical of egalitarian social impulses long present in Nordic societies.
Further reading: