Fred Åkerström (1937-1985)
Fred Åkerström was a Swedish ballad singer best known for his three albums of interpretations of the eighteenth-century poet Carl Michael Bellman.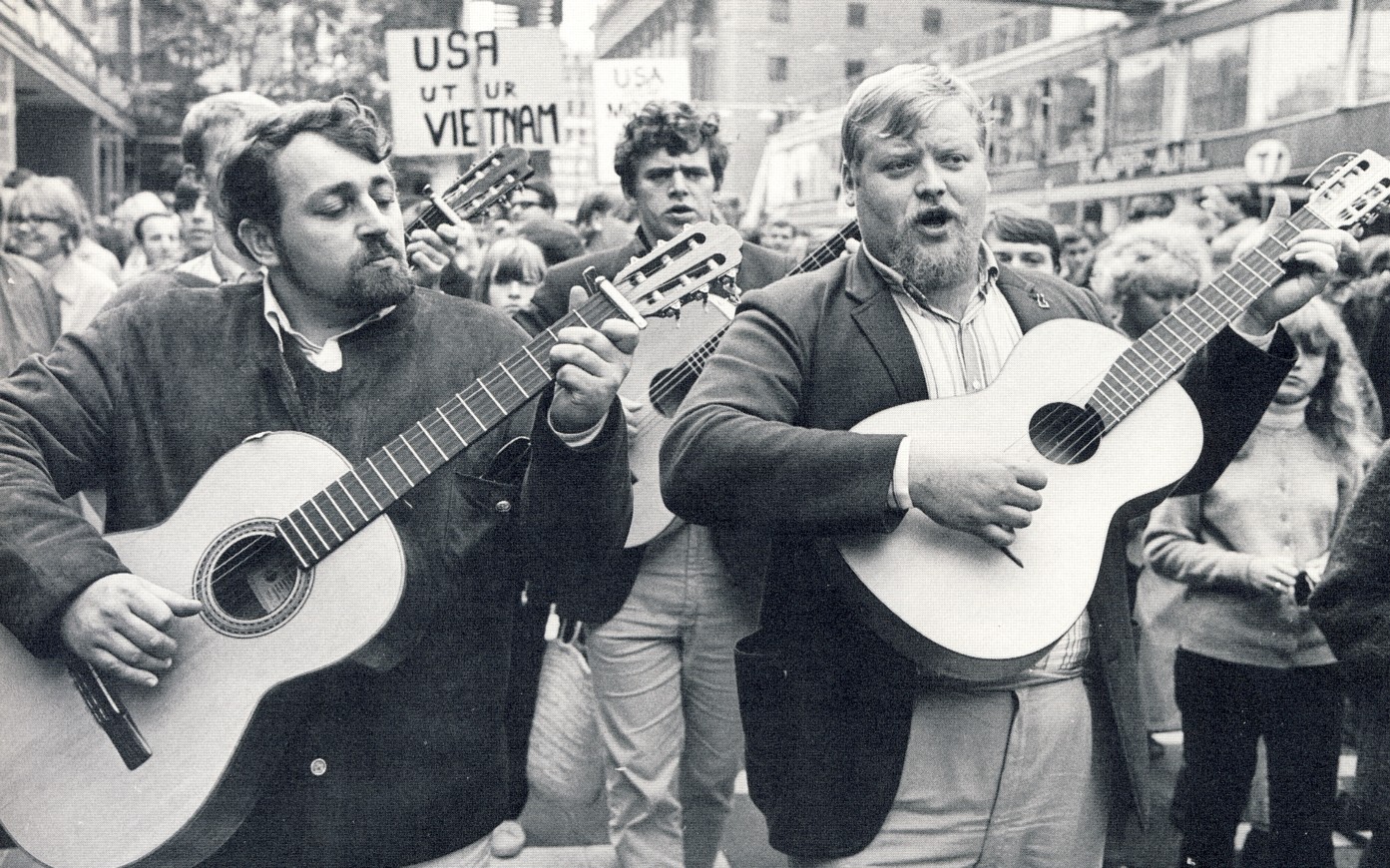 Fred Bo Gunnar Åkerström was born in Stockholm and died in Karlskrona. He established his reputation in the 1960s and 1970s by popularizing ballads, and after winning an amateur singing competition in Stockholm in 1963, he recorded Ruben Nilson's ballads, beginning his rise to fame.
He is credited with discovering Cornelis Vreeswijk and toured with him and Ann-Louise Hanson in 1964, which resulted in another recording. His early focus was largely political, but due to financial difficulties in the 1970s he turned to less controversial fare, including his extensive interpretations of Bellman. His trademark song, however, is his Swedish text to Tom Paxton's I give you the morning: Jag ger dig min morgon (appearing on his album Två tungor, Two Tongues, in 1972).
Despite his untimely death, Åkerström's colourful, strong, somewhat rough bass voice lives on in recordings. His daughter, Cajsa Stina Åkerström, also a singer, received the Fred Åkerström Grant at the annual Ballad Festival in Västervik in 2005.
Further reading:
F. Åkerström, Freds bästa [Fred's Best]. (Metronome, 2003).
Martin Stugart, 'Kan du berätta lite om Fred Åkerström,' [Can you tell us a little about Fred Åkerström?] Dagens Nyheter, 2004.