Ghita Nørby (b. 1935)
The prolific Danish theatre and film actress Ghita Nørby is famous both for her lighter roles in film and theatre as a young actress and for her psychological character portraits in later years.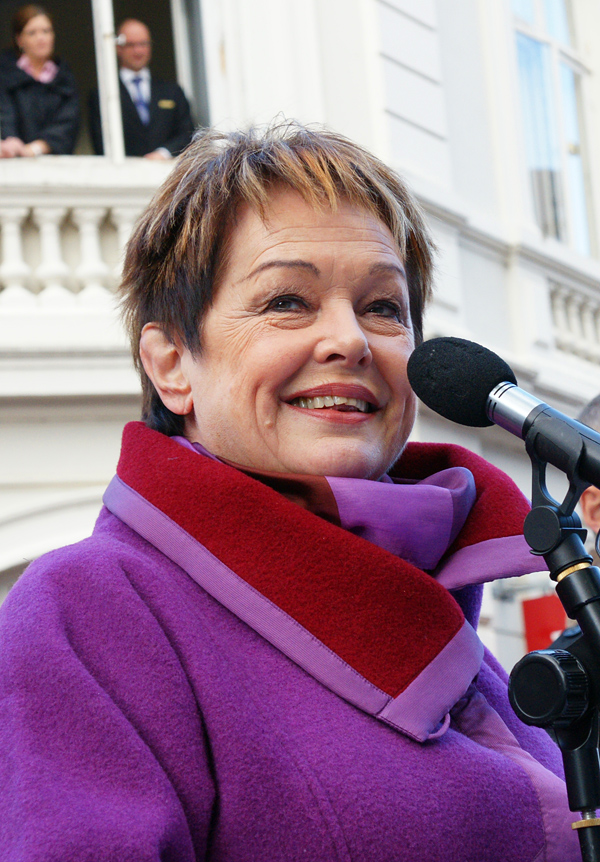 The Danish actress Ghita Nørby was born in Copenhagen in 1935 and trained at the Royal Danish Theatre. She has been highly successful in film and television as well as on the stage. In her first film performances she frequently played pin-up style characters in comedies such as Charles tante (Charles' Aunt, 1958), and Pigen og millionæren (1960) (The girl and the playboy), often opposite Dirch Passer.
In the 1970s she appeared in demanding roles in plays by Holberg, Ibsen, Ionesco, Molière and Strindberg. Her popularity grew as she played the steady and sensible Ingeborg in the television series Matador (1978-82), which revolved around Danish provincial culture, 1920-45.
Leading roles in Kasper Rostrup's Dansen med Regitze (Memories of a Marriage, 1989), in Susanne Bier's Freud flyttar hemifrån (Freud Leaving Home, 1991), in Jan Troell's Hamsun (1996), in Kasper Rostrup's Her i nærheden (2000) (A place nearby) and in Per Fly's Arven (The Inheritance, 2003) won her great national and international respect.
That said, Nørby's gift for lighter roles has not diminished, as shown by her portrayal of Rigmor in Lars von Trier's television series Riget I & II (The Kingdom I & II, 1994, 1997), where she played opposite Ernst Hugo Järegård. She also won acclaim for her role in the television series Ørnen (The Eagle, 2004-2006).
Nørby's contribution to the Danish acting scene over 60 years of performance is immense. At the age of 79 she played opposite Viggo Mortensen, who suggested her for Lisandro Alonso's film Jauja (2014). Recently she appeared in Michael Noer's Før Frosten (Before the Frost, 2018).
Further reading:
J. Sundholm et al., Historical Dictionary of Scandinavian Cinema. (Lanham, MD: Scarecrow Press, 2012).
Det Danske Filminstitut [The Danish Film Institute], Ghita Nørby