Herbert Thorson Blomstedt (b. 1927)
Herbert Blomstedt is a Swedish conductor known for both championing Nordic composers and his well-received interpretations of German and Austrian composers over many decades.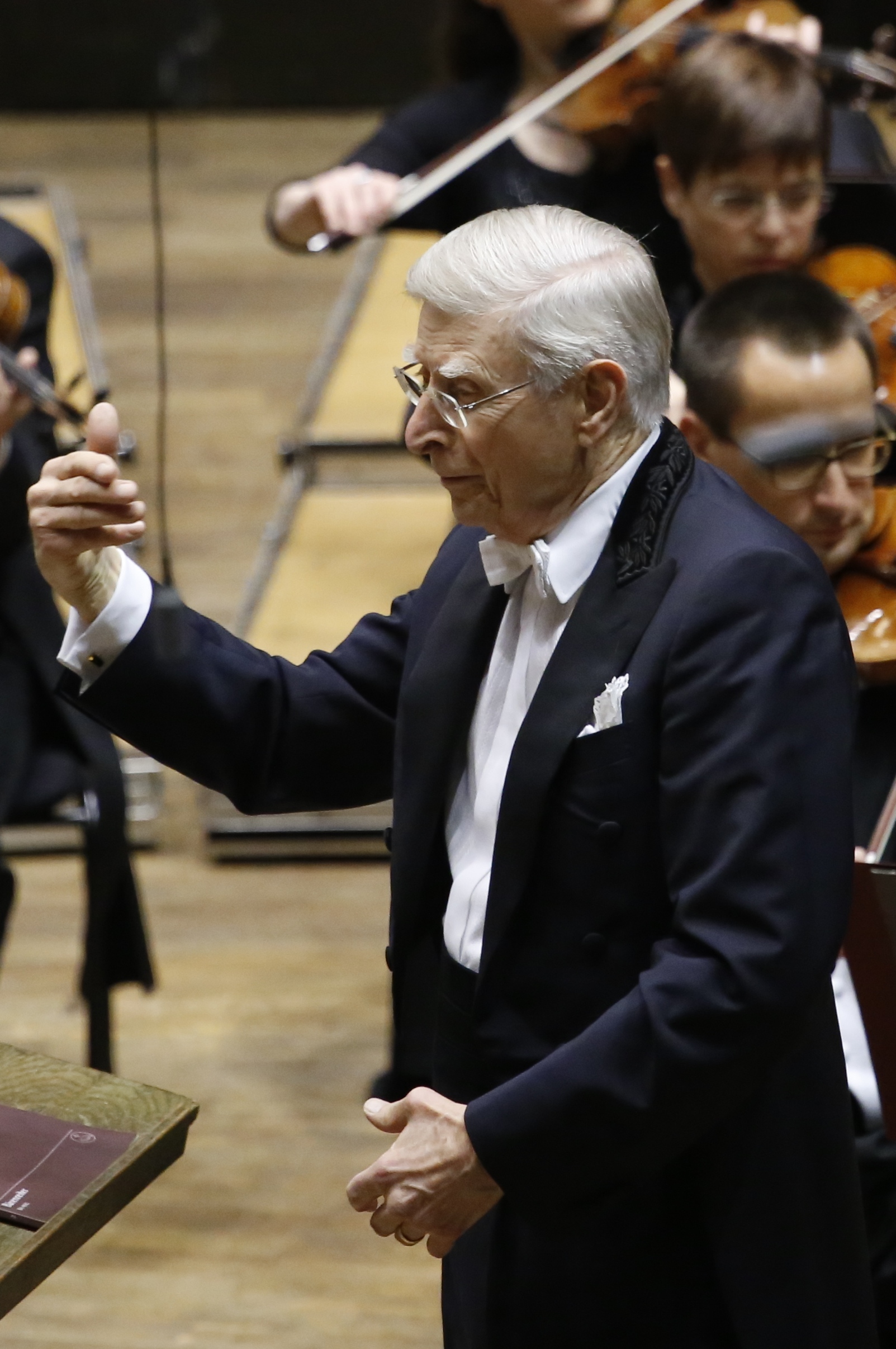 Herbert Thorson Blomstedt was born in Springfield, Massachusetts, USA to Swedish parents, but the family returned to Sweden in 1929. He studied at the Royal Swedish Academy of Music (1945-50), University of Uppsala (1948-52), with Jean Morel at Juilliard (1953) and with Leonard Bernstein at Tanglewood (1953).
Blomstedt has been engaged by several orchestras: Norrköping (1954-61), Oslo (1962-68), Danish Radio (1967-77), Dresden Staatskapelle (1975-85), Swedish Radio (1977-82), San Francisco (1985-95), North German Radio (1996-98), and Leipzig Gewandhaus (1998-2005). In addition, he has been a sought-after guest conductor, and has continued to conduct around the world into his nineties.
He has recorded a myriad of compositions. Besides Nordic composers (especially Nielsen and Sibelius), Blomstedt shows a particular affinity for Beethoven, Schubert, Bruckner, Brahms, Mahler, and Richard Strauss. Strong rhythms and dramatic musical intensity characterise his style.
Blomstedt has been awarded several conducting prizes (Koussevitzky (1953), Salzburg (1955), Ditson (1992)), the German Distinguished Service Cross (2003), Royal Swedish Academy of Music membership and several honorary doctorates.
Further reading:
J. Knight, 'Herbert Blomstedt strives for precision with spontaneity', The Instrumentalist, 55 (2001), pp. 12-16.