Jo Nesbø (b. 1960)
Norwegian writer Jo Nesbø is well known in- and outside the Nordic region for his many books on crime, some of which have been adapted for film.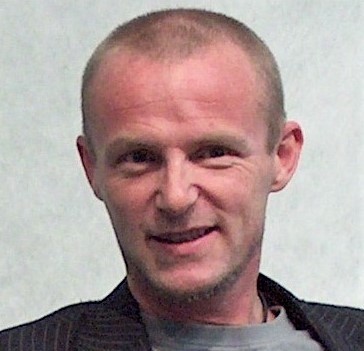 The Norwegian writer Jo Nesbø was born in Oslo in 1960. Best known today as one of the world's leading crime writers, he was a promising football player as a teenager, has a degree in economics, and was also a successful singer songwriter in the band Di Derre. Nesbø's bestselling series of crime thrillers began with Flaggermusmannen (1997) (The Bat, 2012), and he made his international breakthrough with his fifth novel, Marekors (2003) (The Devil's Star, 2005). The series follows the anguished, alcoholic, yet brilliant Inspector Harry Hole as he investigates violent crimes, including gruesome serial killings, and battles a corrupt colleague. While mostly set in contemporary Oslo, the novels have a global backdrop and, in the case of Rødstrupe (2000) (The Redbreast, 2006), a historical storyline that goes back to the Norwegian volunteers who, like Nesbø's own father, fought on the side of Nazi Germany.
Nesbø has also written a series of successful children's books beginning with Doktor Proktors Prompepulver (2007) (Doctor Proctor's Fart Powder, 2010), along with stand-alone crime novels such as Hodejegerne (2008) (Headhunters, 2011), which was the first of his novels to be adapted for film. Nesbø has received several awards for his work. His crime novels have been translated into more than 40 languages and sold more than 20 million copies by 2014.
Further reading:
B. Forshaw, Death in a Cold Climate: A Guide to Scandinavian Crime Fiction (Basingstoke: Palgrave Macmillan, 2012).