Nicolai Gedda (1925-2017)
Nicolai Gedda (given name Harry Gustaf Nikolai Gädda) was a Swedish tenor born in Stockholm who performed mainly in operas and is one of the most widely recorded opera singers. He was known for his versatility and an amazingly high register.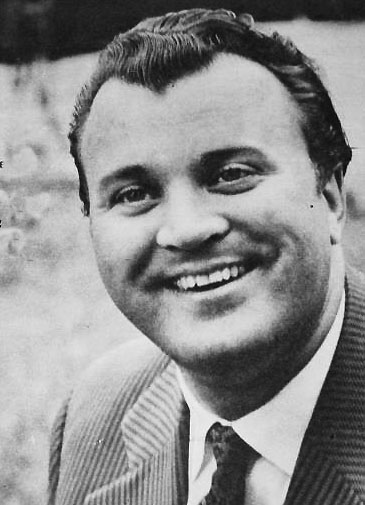 Gedda was raised by his paternal aunt and her Russian husband and lived in Leipzig for six years. After returning to Sweden, he worked as a bank teller before serendipity led him to study at the Royal Swedish Academy of Music. He spoke and sang in several languages, especially German, French, Russian and Swedish.
Gedda debuted at the Royal Swedish Opera in 1952 to great acclaim, followed by La Scala (1953), Paris Opera (1954), Covent Garden (1954) and the Metropolitan Opera (1957), where he sang 28 roles in 26 years, including creating the role of Anatol in the premiere of Samuel Barber's Vanessa. Geddaenjoyed an extraordinarily long career and continued to sing and record into his late seventies. He also performed art songs in a variety of languages.
Gedda received many awards and honors throughout his career, including election to the Royal Swedish Academy of Music in 1966, the Caruso Prize in 2007, and being named to the French Legion of Honor in 2010. Gedda died in Tolochenaz, Switzerland.
Further reading:
N. Gedda, Nicolai Gedda: My Life and Art (Portland, Oregon: Amadeus Press, 1999).