An overview of Nordic prose fiction since 1945
Post-war Nordic prose fiction forms a diverse literary landscape, starting with existentialism and a renewal of modernism, and developing with both Nordic and international currents, including realism, postcolonialism, and autofiction. A number of authors from the period are well known both in the Nordic countries and internationally. Among the most important are William Heinesen (the Faroe Islands), Klaus Rifbjerg (Denmark), Kerstin Ekman (Sweden), Herbjørg Wassmo (Norway), Einar Már Guðmundsson (Iceland) and Sofi Oksanen (Finland).
Breakthrough for modernist prose fiction following World War II
The first decades after the Second World War represented a breakthrough for new forms of modernist prose fiction. The modernist themes were existential and formulated under the influence of the uncertain conditions of the post-war world. The Cold War had begun, but the Nordic countries were also consolidating their welfare states. In Denmark Martin A. Hansen contributed to a renewal of modernism with works such as the short story collection Agerhønen (1947) (Against the wind, 1979) and the novel Løgneren (1950) (The Liar, 1954/1995). In Sweden Eyvind Johnson was one of the first to create an existential modernism with the novel Strändernas svall (1946) (Return to Ithaca, 1952), while the Faroese author William Heinesen developed modernist story-telling with an imaginative work such as Den sorte gryde (1949) (The Black Cauldron, 2000). The modernist renewal of Icelandic prose fiction was illustrated by Steinar Sigurjónsson's Ástarsaga (1958) (Love story). The novel develops a modernist prose aesthetics to explore the lifestyle and experience of peasants. Finnish Veijo Meri's main novel Manillaköysi (1957) (Manila rope) provides a stylized interpretation of reality and adds a touch of the absurd to the tale of a soldier's train journey as he travels home on leave during the Second World War. Norwegian Tarjei Vesaas in his novel Fuglane (1957) (The Birds, 1968) used modernist symbolism to interpret the mind of a peasant and to depict both the hope and the despair of a man who cannot meet the demands of the outside world and who loses his foothold on life.
The diversity of modernist prose narrative often connects with international trends and literary discussions, and the novels and short stories thematize general loss, loneliness, and powerlessness in relation to the world. The loss of tradition, and of peasant culture and lifestyle, often appears to be a very ambiguous liberation, leading to an uncertain modern life and a difficult, new human condition. The many modernist impulses in Nordic literature during this period were also accompanied by a renewal of realistic narrative forms. It can be difficult to draw a line between modernism and realism in modern Nordic literature. But, what is more important than exact literary labels is the fact that Nordic prose fiction has become modern in a way that both connects with the old Nordic narrative traditions and with international influences from the French nouveau roman, English-language high modernism, and German imaginative story-telling.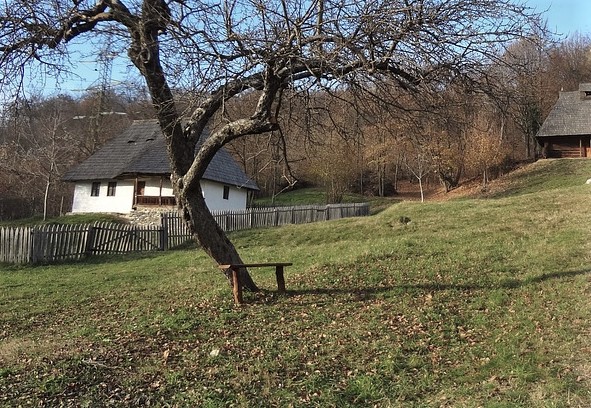 Peasant culture was a prominent theme in Nordic fiction for decades, and writers have typically preferred unvarnished portrayals of peasant life. Photo: lucma (public domain)
Subject matter of prose reflected changes in Nordic societies
Nordic prose fiction includes a number of very significant œuvres, and for several decades a common theme was the decline of peasant culture. The life and reality of Nordic peasants is not idealized but pictured in complex portraits of the many exchanges between past and present, as for example by Peter Seeberg from Denmark and Thor Vilhjálmsson from Iceland. Peter Seeberg mastered an existential short prose genre full of humor and human understanding as in Om fjorten dage (1981) (In fourteen days) while Thor Vilhjálmsson's modernism was oriented towards the psychological and existential enigmas of human beings as in the crime story Grámosinn glóir (1986) (Justice Undone, 1997). The social and ideological preconditions for the Nordic welfare societies were also a central theme. Norwegian Dag Solstad described the history of the Norwegian working class and the vote on Norwegian participation in the EU in 1972 in the novel, Glem aldrig '72 (1974) (Never forget '72), while Swedish Per Olov Enquist told the early history of the Swedish workers' movement in Musikanternes uttåg (1978) (The March of the Musicians, 1993).
Diverse settings and challenges
Modern life in urban and new suburban neighborhoods also plays a major role in Nordic prose fiction after 1945. Danish Klaus Rifbjerg's novel Den kroniske uskyld (1958) (Terminal Innocence, 2015) explores the difficulties of young people in a society characterized by sexual repression and adult manipulation. Danish Kirsten Thorup portrays urban life among those who are socially excluded in an experimental novel such as Baby (1973) (Eng. tr. 1980), while Bjørg Vik from Norway writes about girls growing up in Oslo's working-class neighborhoods in the volume of short stories entitled Fortellinger om frihet (1975) (Tales of freedom). Rosa Liksom from Finland, in her début short story collection Yhden yön pysäkki (1985) (One night stand), offers a shocking insight into the lives of addicts and the poor. Postcolonial themes combine with those of the city in Peter Høeg's (Denmark) novel Frøken Smillas fornemmelse for sne (1992) (Miss Smilla's Feeling for Snow, 1994). The novel guides its reader from Copenhagen's immigrant and slum areas to the icy landscape of Greenland.
Nordic prose characterized by networks of narratives
Nordic art experts often discern a particular use of the Nordic light and speak of the special atmosphere that the bright summer nights and the long winter months create in artistic works. Arguably, there is also a special Nordic light in modern prose fiction: the feeling for a good story that Nordic writers have inherited from the Icelandic sagas connects with a special artistic sensibility towards the ambiguities implicit in the modernization of society. The long narratives in Nordic prose fiction often seem to be composed of episodes, situations, scenes and images. There may well be an exciting plot, but Nordic prose fiction also has its strength in the combination of many small incidents and threads of action. One example is Kerstin Ekman's tetralogy. This includes Häxringarna (1974) (Witches' Rings, 1997), Springkällan (1976) (The Spring, 2001), Änglahuset (1979) (The Angel House, 2002), and En stad av ljus (1983) (City of Light, 2003) and consists of a network of stories, images and events from modern Sweden and the modernized lives of the female characters. Network narratives also appear in Vibeke Grønfeldt's (Denmark) novel Mulighedernes land (1989) (The land of possibilities), in Einar Már Guðmundsson's (Iceland) 'Reykjavík Trilogy' (1982-86), in Antti Tuuri's (Finland) picturesque emigrant novels in six volumes which started in 1985 with Pohjanmaa (A Day in Ostrobothnia, 2001), and in a postmodern version that mixes genres and styles in Jan Kjærstad's (Norway) Wergeland series starting in 1993 with the novel Forføreren (The Seducer, 2004).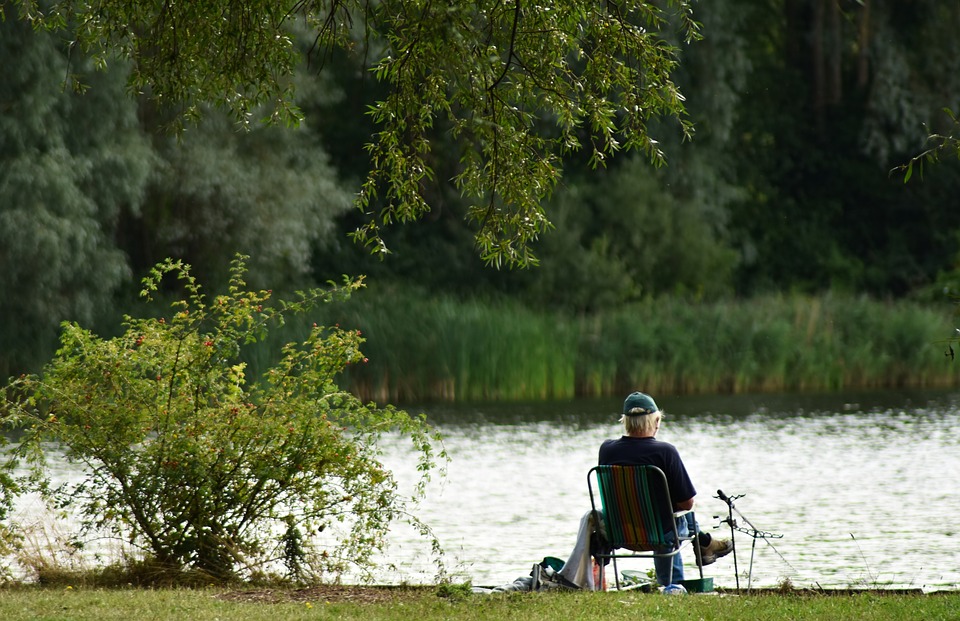 Nordic prose fiction tends not to shy away from the small incidents of everyday life and the seemingly uneventful. Photo: David Cardinez (Public domain)
Jóanes Nielsen's chronicles from the Faroe Islands Brahmadellarnir (2011) (The Brahmadells) and Bommhjarta (2016) (Candy heart) contain a wealth of stories and events. The novels tell the history of the Faroe Islands from the 19th century to the present, using network narratives of two families. Fiction and real events are mixed together to weave the complex structure of the novels. The fictional author Eigil Tvibur, who is one of the characters of the chronicles, is not identical to the actual author Jóanes Nielsen, but they resemble one another.
In contrast or perhaps as a parallel to the extended narrative works, is Nordic minimalism with pioneer writers such as the Norwegians Paal-Helge Haugen, Øystein Lønn and Cecilie Løveid. Danish Helle Helle is one of the new Nordic minimalists. Often the scene of her stories is provincial Denmark and her main characters are caught up in a stagnant life. Her novel Dette burde skrives i nutid (2011) (This Should be Written in the Present Tense, 2014) describes a young woman who shuttles between her home in a small town and Copenhagen. She is supposed to study at the University, but she spends most of her time in a shopping center thinking about becoming an author.
A combination of fact and fiction
Nordic prose fiction has also involved combinations of fiction and documentary material, pioneered by writers such as Per Olov Enquist (Sweden) and Kjartan Fløgstad (Norway). The genre of the short story has been prominent throughout the period, as has the historical novel. There have also been several examples of hybrid forms between fact and fiction in the historical novel. Danish Dorrit Willumsen's award-winning story Bang (1994), about the author Herman Bang, remains a controversial example of an experimental historical narrative, while Sofi Oksanen's (Finland) novel Puhdistus (2008) (Purge, 2010) deals with repressed and suppressed violence against Estonian women in both the past and present. Sara Stridsberg (Sweden) also mixed fact and fiction in her novel, Drömfakulteten (2006) (The Faculty of Dreams, 2019). The main character of the novel is the American artist, feminist and activist, Valery Solanas and The Faculty of Dreams describes her background, her hopes, longings and her pain as she tries to become part of the 1960s avant-garde art scene in New York.
Nordic prose fiction since 2000
Postcolonialism has become a strong trend in Nordic prose in the early 21st century. The Swede Mikael Niemi grew up in the Torne valley and his novel Populärmusik från Vittula (2000) (Popular Music from Vittula, 2003) narrates the story of the culture of the valley, of the Swedification of the population and of the fight of two young friends to form a rockband. They try to find a cultural expression of their own in opposition to Swedification and the traditional Torne valley masculinity. Greenlandic Niviaq Korneliussen described the postcolonial condition of contemporary young people's lives and thoughts in her novel HOMO sapienne (2014) (Last Night in Nuuk, 2019) and rebelled against the race and gender oppression of the Innuits but also against some of the young people's use of postcolonialism as an excuse for their passive attitude. The Sami-Norwegian Maren Uthaug's novel Og sådan blev det (2014) (And that is how it turned out) describes the conflicts involved in having a mixed ethnic background; the Sami girl Risten moves to Denmark and becomes Kirsten and gradually forgets her Sami language and cultural background.
In the new millennium, prose fiction has also been challenged by autobiographical genres. This renewal was initiated by Suzanne Brøgger from Denmark and Märta Tikkanen from Finland in 1970s, but in the new millennium the fusion of genres between fact and fiction appear in a number of stories, as for example in Hanne Ørstavik's (Norway) novel kallet - romanen (2006) (the calling - the novel). The novel is a fragmented story of an author who is unable to write the novel that she has planned on her grandmother's life, while exploring general and very profound questions on the relationship between identity, art and recognition.
In early 21st century, autofiction became a very popular genre both among readers and authors. Karl Ove Knausgård's (Norway) series of six novels, Min kamp (2009-2011) (My Struggle, 2013-2018) is a daring experiment with autofiction. The author seems neither to spare himself nor his family in his interrogation of and search for a free will and an insight in his brutal father's life and death, his own life as a father, and his relation to death as an existential condition. Knausgård's ambition to be completely honest is also known from 1970s confession and gender literature, but the peculiarity of Knausgård's version of the genre is his ability to challenge the chronological storyline, to break it up and also incorporate other types of text, and to work his way from philosophical reflections to the most trivial details of everyday life. My Struggle challenges literature as an art form, and also points out how diverse and artistic strong Nordic prose is in the early 21st century.
Further reading:
Anne-Marie Mai, Danish literature of the 20th and early 21st Century. (Odense: University Press of Southern Denmark, 2017).
H. S. Næss, (ed.) A History of Norwegian Literature (Lincoln and London: University of Nebraska Press, 1993).
D. Neijmann, (ed.) A History of Icelandic Literature (Lincoln and London: University of Nebraska Press, 2006).
S. H. Rossel, (ed.) A History of Danish Literature (Lincoln and London: University of Nebraska Press, 1992).
G. C. Schoolfield, (ed.) A History of Finland's Literature (Lincoln and London: University of Nebraska Press, 1998).
L. G. Warme, A History of Swedish Literature (Lincoln and London: University of Nebraska Press, 1996).
Links: