Sonja Åkesson (1926–1977)
Swedish poet Sonja Åkesson advocated the use of colloquial language and themes from everyday life, and her style and humour influenced the next generation of particularly women writers and feminists.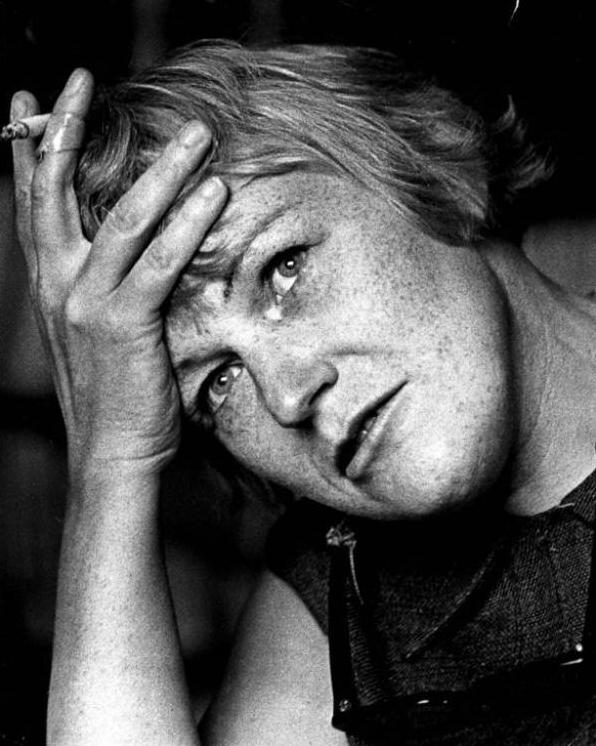 The Swedish writer Sonja Åkesson was born in 1926 in Buttle on the island of Gotland. She is one of the major representatives of the New Simplicity (nyenkelhet) in Swedish poetry, a style that emerged in dialogue with concrete poetry in the 1960s. Åkesson had a range of menial jobs before moving to Stockholm in 1951. In the poetry debate of the 1960s, Göran Palm advocated the use of colloquial language along with motifs and themes from everyday life, and these features are characteristic of much of Åkesson's work.
Sonja Åkesson's breakthrough came with the collection Husfrid (1963) (Domestic peace). Two of its poems have become iconic: 'Självbiografi' (Autobiography), a pastiche of the beat poet Lawrence Ferlinghetti's 'Autobiography'; and 'Vara vit mans slav' (Be white man's slave). Åkesson's depictions of the lives of Swedish housewives were appreciated by the budding feminist movement. Her satirical sketches of the folkhem (the people's home) and easily accessible, ironic portraits of ordinary lower middle-class women made her poetry potentially political, and a number of her poems have been set to music. Åkesson also wrote drama. Her irony and humour have had a strong impact on a younger generation of women writers, e.g. Kristina Lugn. Åkesson died in Stockholm in 1977.
Further Reading: