Sven Lindqvist (1932-2019)
A wide-ranging and prolific social commentator and provocative essayist, Sven Lindquist focused on questions of environmentalism, colonialism, war, social justice and racism.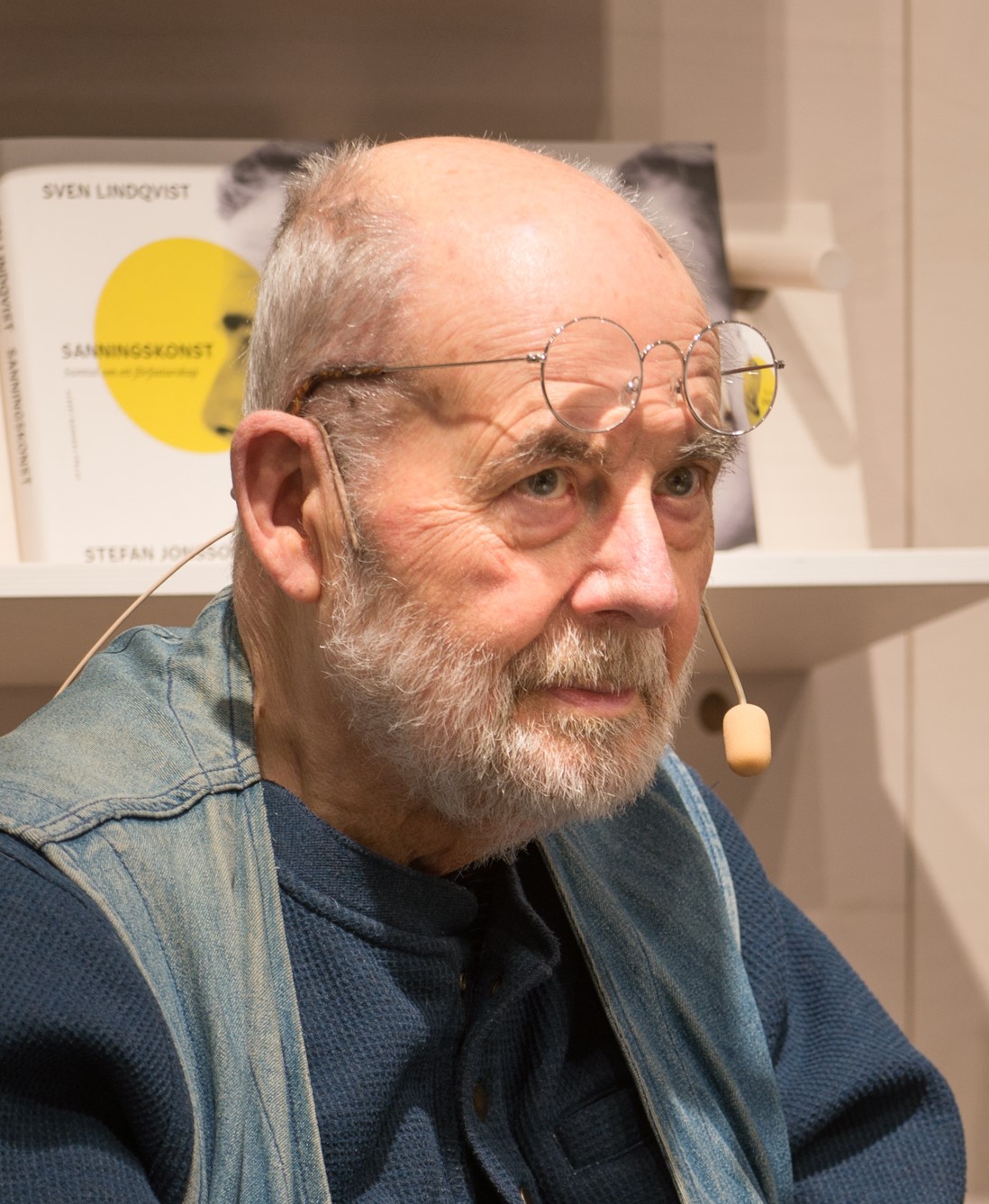 The Swedish writer Sven Lindqvist was born in Stockholm in 1932. Throughout his productive career he has combined autobiography, travel writing, literary artistry, and provocative social commentary to become one of Sweden's leading essayistic writers, with books translated into many languages.
Lindqvist's debut, Ett förslag (1955) (A suggestion), prefigures all of his work in that it is 'an essay disguised as a novel'. To gain a brief view of the breadth and wealth of his works, one can consider this limited selection:
an essay novel on China, Myten om Wu Tao-tzu (1967) (The Myth of Wu Tao-tzu, 2012);
travel and political writing on Latin America;
two intimate accounts of his marriage;
a meditation on weight-lifting, Bänkpress (1988) (Bench Press, 2003);
instructions on becoming an investigative reporter in your own workplace, Gräv där du står (1978) (Dig where you stand); and
two books that take aim at racism and genocide: Utrota varenda jävel (1992) (Exterminate All the Brutes, 1997) and Nu dog du: bombernas århundrade (1999) (A History of Bombing, 2001).
Further reading:
L. G. Warme, ed., A History of Swedish Literature (Lincoln and London: University of Nebraska Press, 1996).