Nordic friendship towns
The concept of friendship towns quickly emerged after the Second World War, and the Nordic countries were no exception. Since then, friendship towns in a Nordic context have included various activities from cooperation among schools, organizations, associations and even official bodies, to more contemporary activities, such as place-marketing and branding.
Creating a feeling of unity and togetherness, connections between friendship towns are seen as strengthening municipal and administrative cooperation, working as a link between local and international actors, and improving the local economy. They have been less popular since the advent of cheap international travel, and other issues can impede friendship activties, such as the lack of financial support or crises, such as the coronavirus pandemic. If organizers wish to ensure the development of friendship cooperation, they need to continually re-evaluate their activities in the changing local and global context.
What are friendship towns?
The concept of 'friendship towns' usually refers to cooperative agreements or arrangements between cities and towns in two different countries that promote commercial, economic and cultural ties. Often this kind of collaboration occurs between cities that share historical connections and/or similar social, political and economic structures. Town twinning originates in the aftermath of the Second World War when local governments and their citizens in Western Europe wished to promote peace and local autonomy against the recent memory of conflict and totalitarianism. Today, the European Union advocates town twinning by not only recognizing that it plays a symbolic role in European integration, but also play a role in concrete and functional cooperation.
Northern Europe and especially the Nordics stand out in terms of successful town twinning efforts where many Nordic municipalities have a friendship town in another Nordic country. Friendship town activities have formed an important part of local life with cities striving for a visible, distinct and favourable profile. In an era of increasingly intense and transnational regionalization, town twinning has become an integral part of place-marketing and branding policy-making.
A brief history of Nordic friendship towns
Back in 1923, at a meeting of delegates from the Norden Association, the General Secretary of the Danish section, Helge Bruhn, proposed the establishment of local committees that would strive for cooperation among schools, organizations, associations, and even official bodies in other countries. Despite this promising start, a consensus was not reached and the lack of popular and local support meant that Bruhn's proposal did not lead to any concrete measures.
In 1937, the Swedish actor, Anton de Verdier, gave a speech in Thisted, Denmark, about his hometown in Sweden, which resulted in the first Nordic town twinning arrangement between Uddevalla in Sweden and Thisted in June 1939. The towns of Skien in Norway and Loimaa in Finland were added to this particular group of linked communities, and later Mosfellsbær in Iceland in the 1980s.
Need for solidarity during and after the Second World War
The need for solidarity and contact between the Nordic countries was very great during the Second World War and it is likely that it was then and immediately following the war that the foundation for friendship activities was laid. During the Soviet Union's attack on Finland in 1939, for example, several relief activities and initiatives were established within a short timeframe, many of them unofficial. Most significant was perhaps the relocation of an estimated total of 70,000-80,000 Finnish children to other Nordic countries.
After the Second World War, official initiatives to support town twinning began. Nordic town twinning was not only a way to mark historical affiliations between countries/cities, but also a tool to forget past conflicts and to create a greater understanding between the countries that were on opposing sides during the war.
As town twinning had mainly occurred between Denmark and Sweden before that time, the aim was to extend the collaboration to the other Nordic countries. Work towards a more established town twinning practice began in 1946 when the director of the Danish section of the Norden Association, Franz Wendt, presented an action plan to his Nordic colleagues. After that, twinning committees were set up in order to establish further cooperation.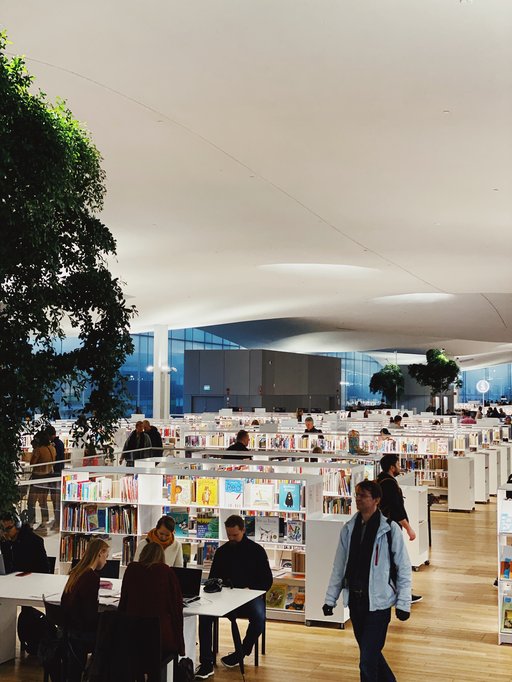 Mutual free subscriptions to libraries and several agreements on exchanges with local newspapers were established. Study circles concerning the history, language, geography, business and social conditions of the friendship towns in question were also initiated. It was seen that, through town twinning, people from all sorts of different backgrounds would have the opportunity to form personal contacts with people from neighboring countries. Attention was especially paid to school exchanges, and it was common that children lived with local families.
Twinning cooperation has since the 1940s developed gradually, and today there is a lively exchange of friendship towns both across the Nordic region as well as around Europe. It is possible to say that the golden age of twinning lasted from directly after the WWII until at least the early 1990s.
Towards enhanced Nordic cooperation: Town twinning in a Nordic context
Town twinning can be and has been used to enhance local, regional and international cooperation in various policy fields. Although inter-Nordic town twinning as a concept varies and has changed over time, one of its primary aims is to improve cooperation across the Nordic countries and beyond. The aims of town twinning can be summarized under the following points:
Economic benefit
Although the economic benefits are hard to quantify, municipalities have recognized the possible economic benefits, such as the increase in trade and consequently the number of jobs leading to interest going up in recent decades. Regional and local decision-makers can in some ways be less restricted by the heavy bureaucracy and concepts of nationhood that exist at state level, allowing them to be freer to become incubators of innovation which can enhance trade and economic benefits.
Creation of unity and togetherness
Town twinning creates opportunities for people to broaden their horizons through the exchange of information and a greater understanding of different places and cultures. While the Nordic countries are often seen as being similar, there are interesting variations and differences which should not be overlooked. Town twinning can bring people together through establishing new connections within the realms of study, work and leisure. It can also help to breakdown conceptual and territorial borders of the nation state.
Municipal and administrative cooperation
Not only are some Nordic municipalities active in facilitating town twinning at the administrative level, but they often act as a link between people, groups and organizations, allowing them to develop and arrange their own exchanges. Municipalities help each other to establish contacts, manage central information, and stimulate local interest. They can also learn from each other with respect to policy, administration and services, helping each other to become more effective and cooperating on challenges that they may share across borders.
A link between local and international politics
Iceland and Norway are not in the European Union, but twinning with towns in Denmark, Sweden and Finland, which are a part of the EU, can mean that another layer of information-sharing is added to the friendship town experience. Even between EU members, town twinning can lead to knowledge- and policy-sharing on the municipal level, and this can also involve citizens having the opportunity to discuss and get involved in the interplay between their local community, national politics and the EU.
Challenges of town twinning in the Nordics
Although the opportunities to travel and maintain contact are significantly different today than during the busiest years of twinning, joining communities continues to have a role, not least in light of the Nordics' aim to become the world's most sustainable and integrated region by 2030.
Obstacles to the continued success of town twinning include the lack of financial resources to support activities, the lack of activity or interest from partners in other countries, as well as difficulties in communication – which can even be a problem in the Nordic countries. Local authorities can be reluctant to grant financial resources in the fear that the cost may outweigh the benefits of such activities – benefits that are also hard to demonstrate in concrete, monetary terms. Despite the purpose of town twinning being to learn from each other and create the feeling of unity and togetherness, traditional and current preconceptions of each other – both positive and negative ones – can also impact the level and amount of cooperation between friendship cities. In today's complex and multifarious world, local politicians do not have the inclination, time or resources to consider how town twinning can benefit today's society and fulfil the existing needs of citizens.
Town twinning flourished in an era when people sought to make amends for the Second World War. It may be that, today, people feel less of a need to challenge their cultural horizons, their sense of territorial belonging, and do not recognise the transformative potential in learning about other countries and cities. Alternatively, these types of needs are being met in new ways, like through the internet, for example. For town twinning to remain successful, it has to adapt and be continuously re-evaluated against changing local and global needs and developments.
One idea for future development may be to consider town twinning within the professional arena more (activities being hitherto largely social or cultural). Another idea put forward has been to take advantage of recent developments in digitalization. While cooperation has mainly occurred in 'soft' areas such as school exchanges and sport club visits, it can be a useful political instrument; goals in 'high' politics can argubaly be achieved with the help of 'low' politics.
Further reading:
Perrti Joenniemi & Alexander Sergunin, 'When Two Aspire to Become One: City-Twinning in Northern Europe', Journal of Borderlands Studies, 26, 2 (2012), pp. 231-242.
Perrti Joenniemi and Jarosław Jańczak, 'Theorizing Town Twinning—Towards a Global Perspective', Journal of Borderlands Studies, 32, 4 (2017), pp. 423-428.
Peter Stadius, 'Hundra år av nordism: Föreningarna Norden i går, i dag, i morgon' [Norden Association yesterday, today and tomorrow]. In: Meningen med föreningen: Föreningarna Norden 100 år [The meaning of the assoication: Norden Association 100 years] (Copenhagen: Föreningarna Nordens Förbund, 2019), pp. 9-72.
Siv Sandberg, 'Folkligt samarbete under förändrade villkor. Vänortssamarbetet i Norden vid ingången till 2000-talet' [Popular cooperation under changing conditions. The town twinning in the Nordic countries from the 21st century]. In: K. Ståhlberg (ed.), Mångkulturalitet och folkligt samarbete [Multiculturalism and popular cooperation]

(Copenhagen: Nordic Council of Ministers, 2001), Nord 29. Forskningsprogrammet Norden og Europa, pp. 35-49.

Tam-Arkiv, 'Den nordiska vänortsidén' [The Nordic twinning concept] (2017).
Uddevalla Kommun, 'Vänorter' [Friendship Towns] (2020).