Podcast: History of Iceland
Listen to an overview of the history of Iceland in either English or Danish! / Lyt til en podcast om Islands historie på engelsk eller dansk!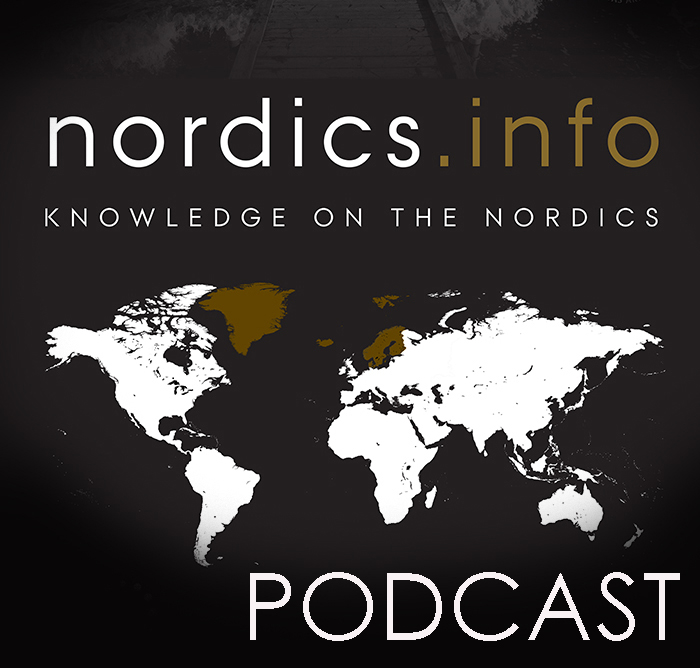 History of Iceland
Listen to an overview of the history of Iceland from when it was a largely uninhabited island in the ninth century, to it coming under the Danish-Norwegian Crown from 1380, and the gradual development and struggle for independence thereafter - something that was not fully realised until 1944. Since then, economic development, largely based on fisheries and power production, has seen it become one of the most highly developed societies in the world, although not without its challenges, like the severe economic crash in 2008.
Islands historie
Lyt til en podcast om Islands historie! Island var en stort set ubeboet ø i det nordlige Atlanterhav, hvor nordboere omkring 870 bosatte sig. Landet var først en 'fristat', men blev en norsk provins i årene 1262/64. I 1380 kom Island som norsk biland under den dansk-norske krone og blev fra 1660 reelt et dansk biland. I løbet af 1800-tallet tilstræbte islændingene en frigørelse fra Danmark, og gradvis opnåede landet større selvstændighed. I 1843 blev Altinget genoprettet som rådgivende nationalforsamling, og i 1874 fik landet en forfatningslov, der gav Altinget egen lovgivningsmagt. Hjemmestyre blev indført i 1904, og i 1918 blev Island en selvstændig og suveræn stat i personalunion med Danmark. Unionen fastsatte bl.a. dansk-islandsk kongefællesskab, og at Danmark varetog Islands udenrigsanliggender. Personalunionen mellem Danmark og Island blev opsagt fra islandsk side efter en folkeafstemning på Island i maj 1944. Island har i efterkrigstiden fået økonomisk fremgang som følge af udviklingen af moderne havfiskeri og opførelse af kraftværker.
Read the podcasts as articles: