Podcast: Is Daddy coming home for Christmas?
Listen to a short story by Sally Salminen in either English or Danish!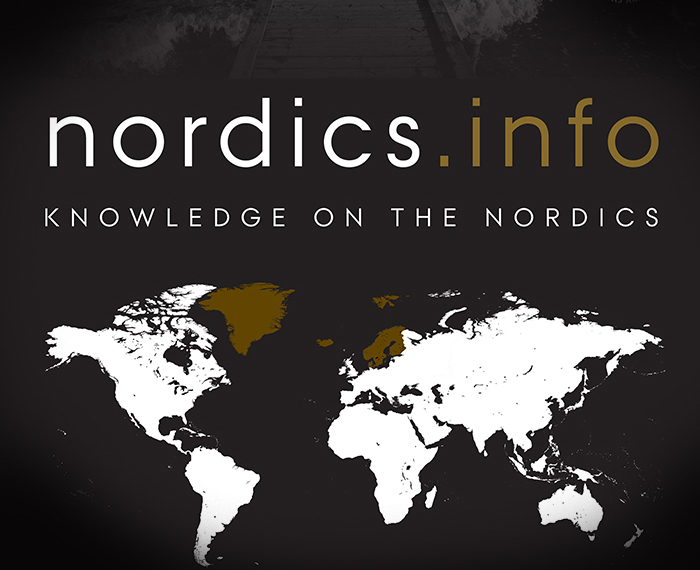 Is Daddy coming home for Christmas? By Sally Salminen
In 1944, 'Juleroser' (Christmas Roses) magazine published the renowned Finland-Swedish novelist Sally Salminen's short story 'Kommer far hjem til jul?' ('Is Daddy coming home for Christmas?'). Salminen had shot to fame after winning a Finnish-Swedish literary prize in 1936 for her novel 'Katrina'. Her celebrity status was perhaps not only because of the novel's quality and wide appeal, but also because she wrote it while working as a house maid in New York.
Although Salminen normally wrote in Swedish, this short story may be an example of her work in Danish. She married Danish artist Johannes Dührkop in 1940 and subsequently lived in Denmark on a permanent basis from 1940 until her death in 1976. No translator is named and the original manuscript has not been found, but in her memoir 'In Denmark' (1972), Salminen states that she also wrote in Danish.
Click here to listen to the short story 'Is Daddy coming home for Christmas?' by Sally Salminen read out by Anna Kristensen. Permission has kindly been granted for publication in both Danish and English by Sally's descendants who own the rights to her work.
Kommer Far hjem til Jul? Af Sally Salminen
I 1944 udgav den berømte finsk-svenske romanforfatter Sally Salminen 'Kommer far hjem til jul?' som en novelle i magasinet Juleroser. Salminen fik sin berømmelse efter at have vundet en finsk-svensk litteraturpris i 1936 for sin roman Katrina. Hendes berømmelse var måske ikke blot grundet romanens kvalitet og store appel, men også fordi hun skrev den under en ganske usædvanlig omstændighed, mens hun arbejdede som huspige i New York.
Selvom Salminen normalt skrev på svensk, kan denne novelle være et eksempel på hendes danske værker. Hun giftede sig med den danske kunstner Johannes Dührkop i 1940 og boede derefter permanent i Danmark fra 1940 til hendes død i 1976. Ingen oversætter er navngivet, og det originale manuskript er ikke fundet som bevis på nogen måde, men i hendes erindringsbog I Danmark (1972) angiver Salminen, at hun også skrev på dansk.
Historien er oplæst af Kieu Nguyen.
Sounds effects from freesound.org, including 7-14-Crying (14FSmitakovaK, CC BY-NC 3.0) and Fire In Woodburning Stove (Benboncan, CC BY 3.0).