Ulla Isaksson (1916-2000)
Much of the work of writer Ulla Isaksson focuses on the lives of women and their relationships, but also includes screenplays and autobiograhpical and biographical literature.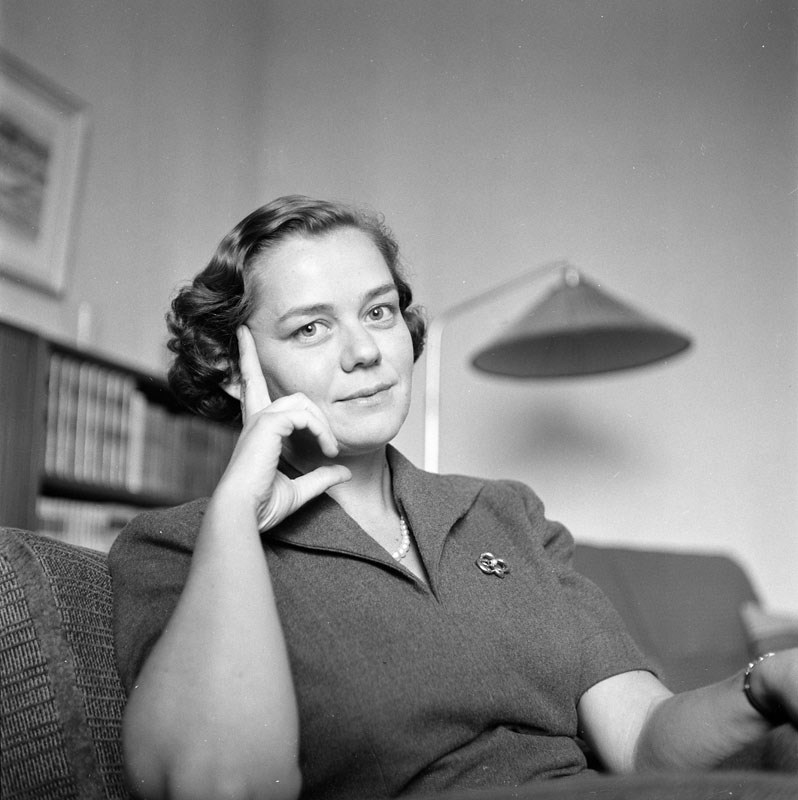 The Swedish writer Ulla Isaksson was born in Stockholm in 1916. Much of her work focuses on the lives of women, e.g. the novel Kvinnohuset (1952) (The house of women) and the short stories in Kvinnor (1975) (Women). The summer house in the novel Paradistorg (1973) (Paradise place) represents a Sweden in miniature, the idyll threatened as its inhabitants become egotistical and emotionally dysfunctional. The complexity and dynamics of a mother-daughter relationship are central themes in Födelsedagen (1988) (The birthday), which problematises the linking of biological gender and care.
Isaksson wrote the screenplay of Ingmar Bergman's Jungfrukällan (The Virgin Spring, 1960); and with her husband Erik Hjalmar Linder, she wrote a biography of the Swedish feminist Elin Wägner (Vols. I-II, 1977-80). In the autobiographical volume Boken om E (1994) (The book about E), Isaksson deals with old age, including the profound changes brought about by her husband's dementia. Isaksson died in Stockholm in 2000.
Further reading: