Ballet in Norway
After its independence in 1905, Norwegian ballet took on a tradition of its own, lately being characterised by classical ballet and modern dance merging and influencing one another. This is demonstrated not least by postmodern dance innovatively integrating folklore elements.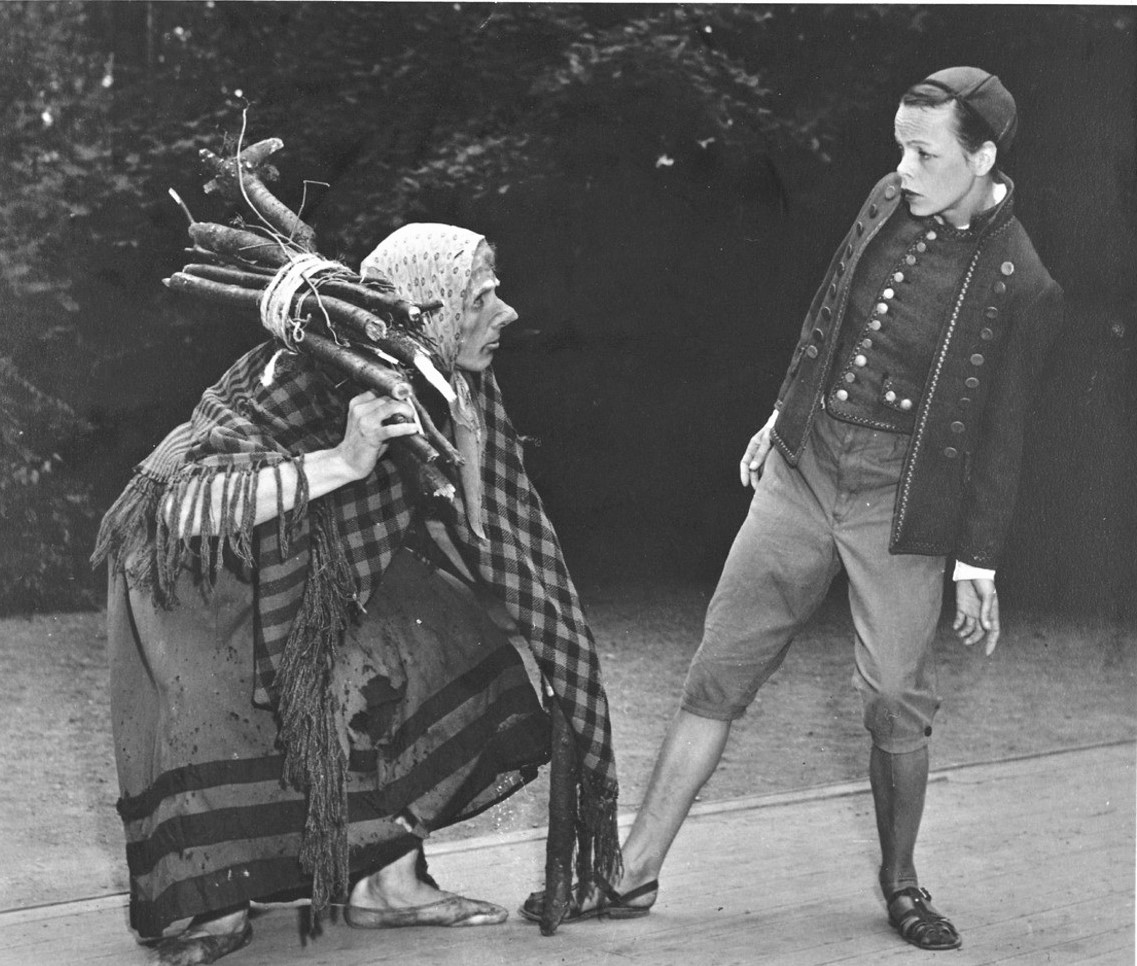 Prior to 1905
In Denmark and Sweden ballet was established at the courts in the eighteenth century. In the eighteenth century, dancers from the Royal Danish Ballet from Copenhagen came to Christiania (from 1924, Oslo) and other towns in Norway to teach ballet. In the nineteenth century, the Swedish couple Johan Peter Strömberg (1873-1834) and Maria Christina Sophia Strömberg (1776-1853) taught ballet and in 1827 they started the ´Strömberg-theatre´ with only Norwegian dancers and actors. This was a political act and they were forced to engage Danish- speaking actors. In 1828 Strömberg went bankrupt and had to stop. The theatre later became the Christiania Theatre. In the 1840s the Danish icon August Bournonville toured Norway and instructed ballet. Other names of importance in the nineteenth century who made an effort to promote dance were the composer and violin player Ole Bull (1810-1880) and the Swedish choreographer Augusta Johannesén in the 1890s.
Ballet in Norway after independence
Although Norway, like the other Nordic countries, had a long tradition of folk dance, ballet in Norway, as in Finland, is a relatively recent art form. After Norway became an independent state in 1905, ballet developed and established a tradition of its own. In Norway too, classical ballet and modern dance influenced each other during the twentieth century. In the decade before World War II, Norwegian ballet became an independent art form. Augusta Johannesén continued to work in Norway and instructed many young Norwegian dancers. Gyda Christensen (1872-1964) and her daughter Lillebil Christensen (later married to film director Tangred Ibsen) were other pioneers in Norwegian ballet. Gyde studied the Bourgnonville style in Copenhagen as well as in St Petersburg, but she started also to dance in the more modern style of Isadora Duncan. Another Norwegian ballet dancer who followed the Russian style was Rita Tori (1908-1967), who danced in several dance companies abroad such as René Blum's Ballet Russes de Monte Carlo. Tori came to Oslo and started a ballet school in 1936. Besides the classical ballet as instructed by Tori and others, there was the stream of modern dance inspired by Isadora Duncan. One of the pioneers of modern dance in Norway was Inga Jacobi (1891-1937) who had several students who carried modern dance further. These two movements in dance, classical and modern, were the two dance forms that were developed simultaneously and influenced each other after World War II.
The attention given to what is considered a genuinely Norwegian ballet is noteworthy. Mot ballade (1945) (Towards the ballad) by Gerd Kjølaas (1909-2000) is regarded as the first piece with all-Norwegian ingredients: it was based on a Norwegian short story, the music was composed by Tore Sinding (1903-1969), and the dancers and producers were Norwegian. Kjølaas, who has been called 'the mother of Norwegian ballet', founded New Norwegian Ballet (Ny Norsk Ballett) with the English ballet dancer Louise Browne, which existed from 1948 to 1954. In 1954 Kjølaas started, with Rita Tori (1908-1967), the Norwegian Ballet (Den Norske Ballett). In 1958 the company became the Opera Ballet, part of the Norwegian Opera and the first national ballet in Norway.
After the Second World War there was a considerable amount of collaboration between Norwegian and Swedish dancers and companies. In addition to Månereinen, Cullberg in the 1960s directed Fruen fra havet (The Lady from the Sea), based on Ibsen's drama. The British dancer and teacher Joan Harris (b. 1920) was the director of the company Den Norske Opera (1961-65), becoming leader of the Opera Ballet School in 1965. The Norwegian professor in modern dance Monique Skavlan Sunderland published a book about Joan Harris in 2017: Joan Harris – the life of a dancer. Harris was the leader of the Opera Ballet School until 1987. In 1988 she returned to England. Skavlan Sunderland is an example of a professional in the field of Scandinavian dance writing about their predecessors.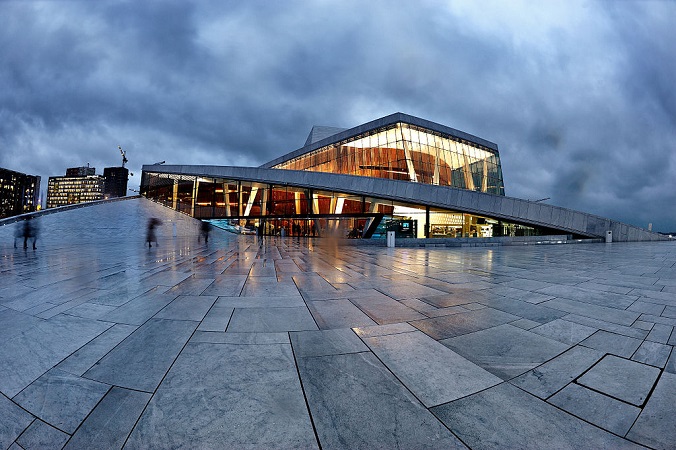 PICTURE: The Norwegian Opera & Ballet house. Source: The Norwegian Opera & Ballet (CC BY 2.0)
The Bulgarian Sonia Arova (1927-2001) became ballet director of the National Ballet of Norway in 1966, and made managerial changes as well as recruiting new dancers. She also invited Rudolf Nurejev (1938-1993) to Oslo to dance the role of the prince in Swan Lake in 1967, with Arova dancing the part of Odette/Odile. Arova imported not only the Russian tradition but also that of Bournonville. She left the National Ballet in 1970.
Towards the end of the 1960s, the Norwegian Broadcasting Corporation (Norsk Rikskringkasting, NRK) produced several ballets for television, including Haugtussa by Edith Roger (b. 1922) and Barthold Halle (f. 1926). In the 1970s Anne Borg (b. 1936), the first Norwegian director of the Opera Ballet, founded Ballettverkstedet (The ballet workshop), and Kari Blakstad (b. 1938) choreographed several pieces for the Opera Ballet, including Hedda in the year 1978 and Vi har ikke tid (We haven't got time), about fascism in Chile. In 2001 Borg became Norway's first professor of dance. New companies were founded such as Høvik ballet (1969), Collage (1974) and Fri Ballett (1974) in Bergen, a city that has also developed a strong dance tradition. These new companies promoted contemporary or modern dance. Modern dance developed around 1900 is associated with a more earthy form with representatives such as Isadora Duncan and later Martha Graham. Contemporary dance was introduced around 1960 and is often defined as more related to the technique of classical ballet, but choreographers and dancers were influenced by other forms and dances worldwide.
Following films such as Saturday Night Fever and Fame, many ballet schools and new dance groups were formed. One of the new companies was the Carte Blanche Dansekompaniet, launched in 1984 and subsequently renamed Carte Blanche: The Norwegian National Company of Contemporary Dance. It has its base in Bergen. Institutions such as opera ballet entered a period of consolidation and internationalisation in the 1980s.
Postmodern influences
In the 1990s the Martha Graham modern dance style was developed in Norway by Ingun Bjørnsgaard (f. 1962) amongst others. Other new, postmodern and exotic influences such as Japanese Butoh dance were also introduced in Norway, generating interesting experiments. Immigrants contributed to the renewal of dance, for instance the Iran-born choreographer Hooman Sharifi. He and other young choreographers also worked abroad and became part of an innovative strand in the art of dance. Jo Strømgren (b. 1970) is an experimental choreographer, the style of his Shizzo Stories (1995) distinctly postmodern and connected to material problematising the relationship between the body and inert matter. Postmodern Norwegian dance became innovative but also integrated traditional ethnic and folklore elements.
PICTURE: Jo Strømgren Kompani dancing 'A Dance Tribute to Ping Pong' at The Norwegian Opera & Ballet, 2012. Photo: Ksenia Novikova/Aktiv I Oslo (CC BY-NC-ND 2.0)
The fact that classical ballet and modern dance are merging and influencing each other is reflected in the education of young dancers, for instance at the Faculty of Performing Art in Oslo. The Norwegian dancer and choreographer Henny Mürer (1925-1997), the first head of the National Ballet School, played an important role in this process.
Further reading:
V. Hansteen d.y. (1989) Historien om norsk ballet [The History of Norwegian Ballet]. (Oslo: Universitetsforlaget, 1989).