Ballet in Sweden
Founded in 1773, the Royal Swedish Ballet remained relatively traditional until the early part of the twentieth century when modern dance and dancers from elsewhere, such as Russia, gained influence. Developments since then have included the 1940s renaissance for the Swedish ballet due to an Anglo-American orientation and collaborative projects and state support helping to increase audience numbers in the 1970s.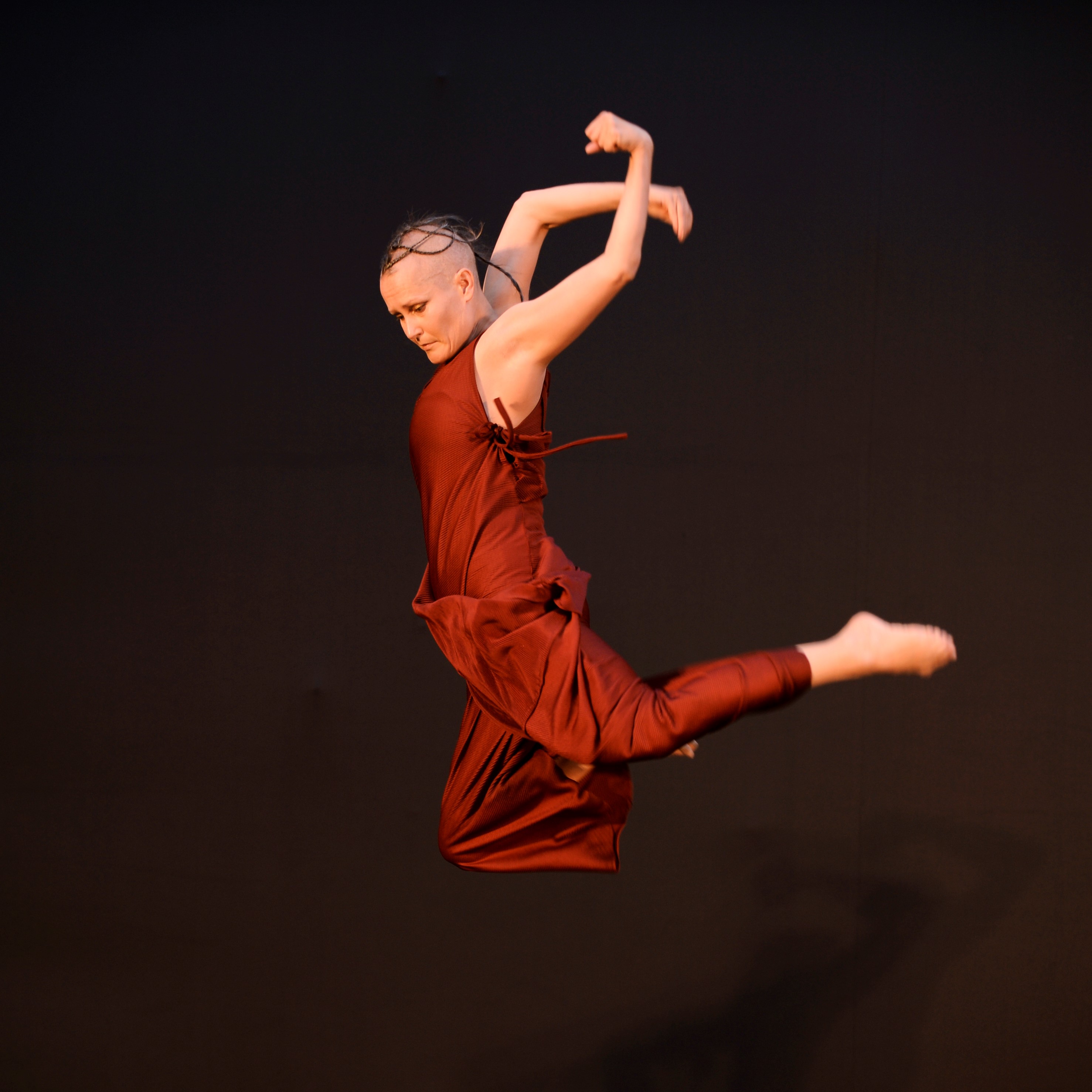 As in Denmark, the history of ballet in Sweden has a long tradition. Medieval dance, folk dance as well court dance (for example at the court of Queen Kristina) were solid roots for the development of ballet in Sweden. Gustav III, dubbed the 'theatre-kind' founded the Royal Swedish Ballet in connection with the Royal Opera in Stockholm in 1773. The Royal Swedish Ballet attracted many famous choreographers and dancers from Italy and Russia, with August Bournonville a strong influence in the nineteenth century, and Anders Selinder (1806-1874) employing Swedish folkdances in his ballets and also designing new ones. However, the Royal Swedish Ballet remained relatively traditional until, in the twentieth century, Russian dancers such as Michel Fokine (1880-1942) and Sergei Diaghilev (1872-1929), founder of the Ballets Russes, became influential. In the first decades of the twentieth century, modern dance was also introduced, with Isadora Duncan visiting Sweden in 1906 and 1907. These influences resulted in new developments, but ballet dancers were also leaving the Royal Swedish Ballet and starting groups of their own, one example being Rolf de Maré's and Jean Börlin's (1893-1930) Les ballets Suédois.
Renaissance from 1945 onwards
The orientation towards Anglo-American dance resulted in a renaissance for Swedish ballet from 1945 onwards. The British choreographer and dancer Antony Tudor (1908-1987) was invited to Stockholm by Joel Berglund (1903-1985), director of the Royal Opera, and reformed the ballet school of the Royal Ballet, which has since 1981 been called the Royal Swedish Ballet School. On Tudor´s initiative Albert Kozlovsky (1902-1974) and his wife Nina Kozlovsky, refugees from Latvia, were invited to become head of school and teacher respectively. They introduced the Vaganova teaching system, a way of dancing involving the entire body.
PICTURE: Swan Lake production in 2008 at the Royal Swedish Opera. Photo: Alexander Kenney / Kungliga Operan (CC BY 3.0)
In 1955, Mary Skeaping (1902-1984) became ballet mistress, during the years 1953-62, and director. She transformed the Royal Ballet into a strong company with a classic repertoire such as Swan Lake (1953) and The Sleeping Beauty (1955). Skeaping's aim was also to modernize Swedish ballet. The company used new techniques and modern dance, but also rediscovered material from the early decades of the Royal Ballet. The young dancers and choreographers Birgit Åkesson, Birgit Cullberg, and Ivo Cramér all had a background in modern dance and introduced new, modern ballets that were intermedial in character. Cullberg worked with dance drama and animal-inspired movements; Åkesson with music, literature and librettos by the Swedish poet Erik Lindegren; and Cramér was inspired by Swedish folklore. Swedish choreographers and dancers were also influenced by foreign choreographers such as the Russian-born Armenian George Balanchine (1904-1983) who worked in Sweden for periods throughout this time having been invited by Skeaping. Thus, Skeaping's renewal and reform of the Swedish ballet came both from Sweden and abroad.
American period, 1964-1975
Tudor was artistic director of the Royal Swedish Ballet from 1963-64. Subsequently the influence of American dance grew, not only in Sweden but throughout Europe. Dancers and choreographers such as Merce Cunningham (1919-2009) visited Sweden, and the years 1964 –75 are referred to as the 'American period'. In 1975 Cramér, who had worked with Skeaping, became director of the ballet.
The audiences grew in the 1970s, also encouraged by state support. In addition to the new interest in old techniques and dances, the work of the Royal Swedish Ballet during this period was characterised by collaborative projects such as those of Cullberg and companies abroad, including the Noverre Society in Stuttgart, Germany.
Other significant companies
Since the 1980s, the ballet has been performing classical ballets and ballets based on Nordic and Swedish themes as well as modern dance. Other significant Swedish companies include NorrDans in Härnösand, the Gothenburg Opera Ballet, and the Skåne Dance Theatre in Malmö. The companies often stage both a classical repertoire and one with modern dance. An example of modern dance was the Gothenburg Ballet's staging of The Saga of Gösta Berling (1992), based on Selma Lagerlöf's novel, and later also performed by the Royal Swedish Ballet.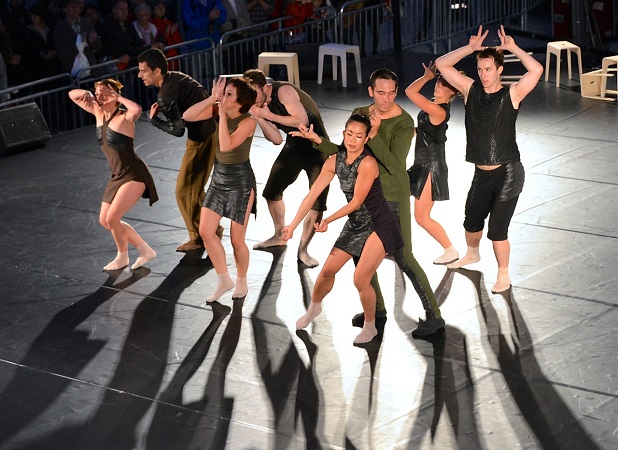 PICTURE: Norrdans' international ensemble on 'Sergels torg' (Sergel's Square) at Stockholm Culture Festival in 2013. Photo: Frankie Fouganthin (CC BY-SA 4.0)
In modern dance, the Cullberg Ballet founded by Birgit Cullberg is probably best known internationally. Many of the modern dancers started or collaborated with the Royal Swedish Ballet. One of these young and promising choreographers was Per Jonsson (1956-1998), who worked with the Royal Swedish Ballet as well with other modern dance companies, also launching his own company. His breakthrough came with Shaft, 1983. Finnish dancer and choreographer Kenneth Kvarnström has played an important role in modern dance, working both in Finland and Sweden. From 2004-2007 Kvarnström was director of the House of Dance, and in 2013 he became the first director of dance at the Stockholm City Theatre (Kulturhuset Stadsteatern).
The remarkable Finnish-Swedish modern dancer Virpi Pahkinen (b. 1966) started working in Sweden in 1989. Her book Ormbäraren (2009) (The Bearer of Snakes; originally written in Finnish), about her worldwide experience as a dancer and choreographer, is a fascinating testimony of her dance poetics. Her speciality is solo dance, and in a sense, she could be called the new Isadora Duncan.
Further reading:
B. Persson, Contemporary Dance in Sweden, (Stockholm: The Swedish Institute, 2003)
G. Dorris, ed., The Royal Swedish Ballet 1773-1998 (London: Cecil Court. Dance books, 1999).
L. Hammergren, Ballerinnor och barfotadansöser. Svensk och internationell danskultur runt 1900. [Ballerinas and barefoot dancers. Swedish and international dance culture around 1900] (Stockholm: Carlssons, 2002).
L. Hammergren, et al. Teater i Sverige [Theatre in Sweden] (Hedemora: Gidlunds Förlag, 2004).
Links: