Podcast: The Danish decolonisation of Greenland, 1945-54
Listen to an account of the Danish decolonisation of Greenland in either English or Danish! This podcast is part of a series where existing material on nordics.info is read out in assorted languages by colleagues and friends. Great for learning Danish or English. / Lyt til historien om Grøndlands afkolonialisering på engelsk eller dansk! Denne podcast er del af en serie af podcasts, hvor materiale fra nordics.info bliver læst højt på forskellige sprog af venner og kollegaer.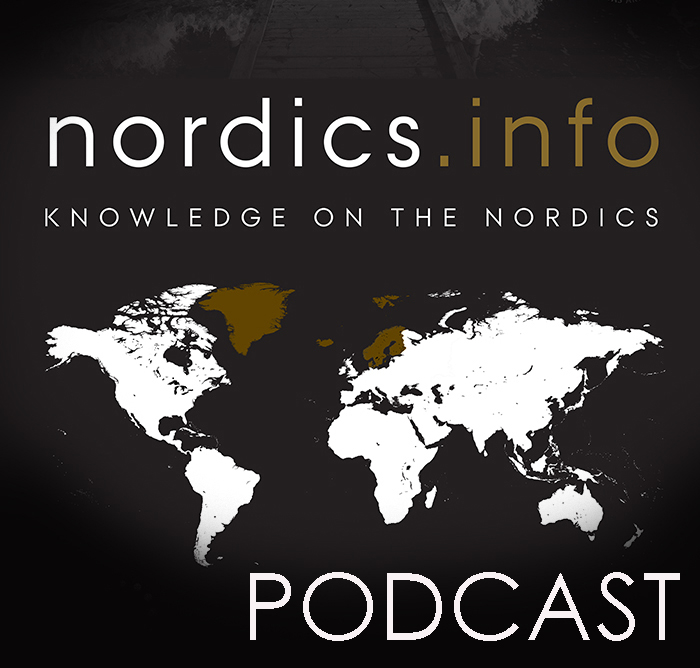 Podcast: The Danish decolonisation of Greenland, 1945-54
This podcast seeks to unfold the decolonisation of Greenland, from the early discussions after the Second World War to the recognition of Greenland as a Danish county in 1954.
Immediately following the Second World War, a global discussion on the colonies was initiated by the newly established United Nations. Greenland had been linked to Denmark since the arrival of the missionary Hans Egedes in 1721, and the country was governed as a Danish colony. In the years between 1945 and 1954, the question over Greenland's legal status became an important element in Danish UN policy. Through negotiations with the UN, the Danish government persistently attempted to retain Greenland as part of the Danish realm and it succeeded. From 1953, Greenland was recognised as a Danish 'amt' or county, on an equal footing with those in Denmark, and was therefore no longer considered a colony by the UN. The Danish Constitution (Grundloven) was amended to reflect this on June 5th 1953 and the United Nations recognised the change of status in 1954. The article is read out by Brian Witcombe.
Podcast: Afkolonialiseringen af Grønland, 1945-54
Umiddelbart efter afslutningen på 2. verdenskrig i 1945 begyndte en verdensomspændende diskussion om afvikling af kolonierne i verden. Diskussionen foregik i det nyligt oprettede FN og kom til at få betydning for Grønlands afkolonisering. Grønland havde været knyttet til Danmark siden missionæren Hans Egedes ankomst til landet i 1721, og landet blev styret som en dansk koloni. I årene 1945-1954 blev spørgsmålet om Grønlands statsretlige stilling et vigtigt led i dansk FN-politik. Den danske regering forsøgte ihærdigt via en række forhandlinger i FN at bevare Grønland som en del af det danske rige. Det lykkedes for regeringen, og ved ændring af Grundloven den 5. juni 1953 ophørte Grønlands status som koloni, og landet blev formelt en ligestillet del af Danmark. Statusændringen blev i 1954 anerkendt af FN. Artiklen er læst højt af Karoline Corfitz, studentermedhjælper hos nordics.info.
Read the podcasts as articles: