Prominent 21st century architecture in Greenland and the Faroe Islands
Many civic works in Greenland and the Faroe Islands draw upon the respective countries' dramatic, rugged landscapes and sometimes harsh climate for inspiration.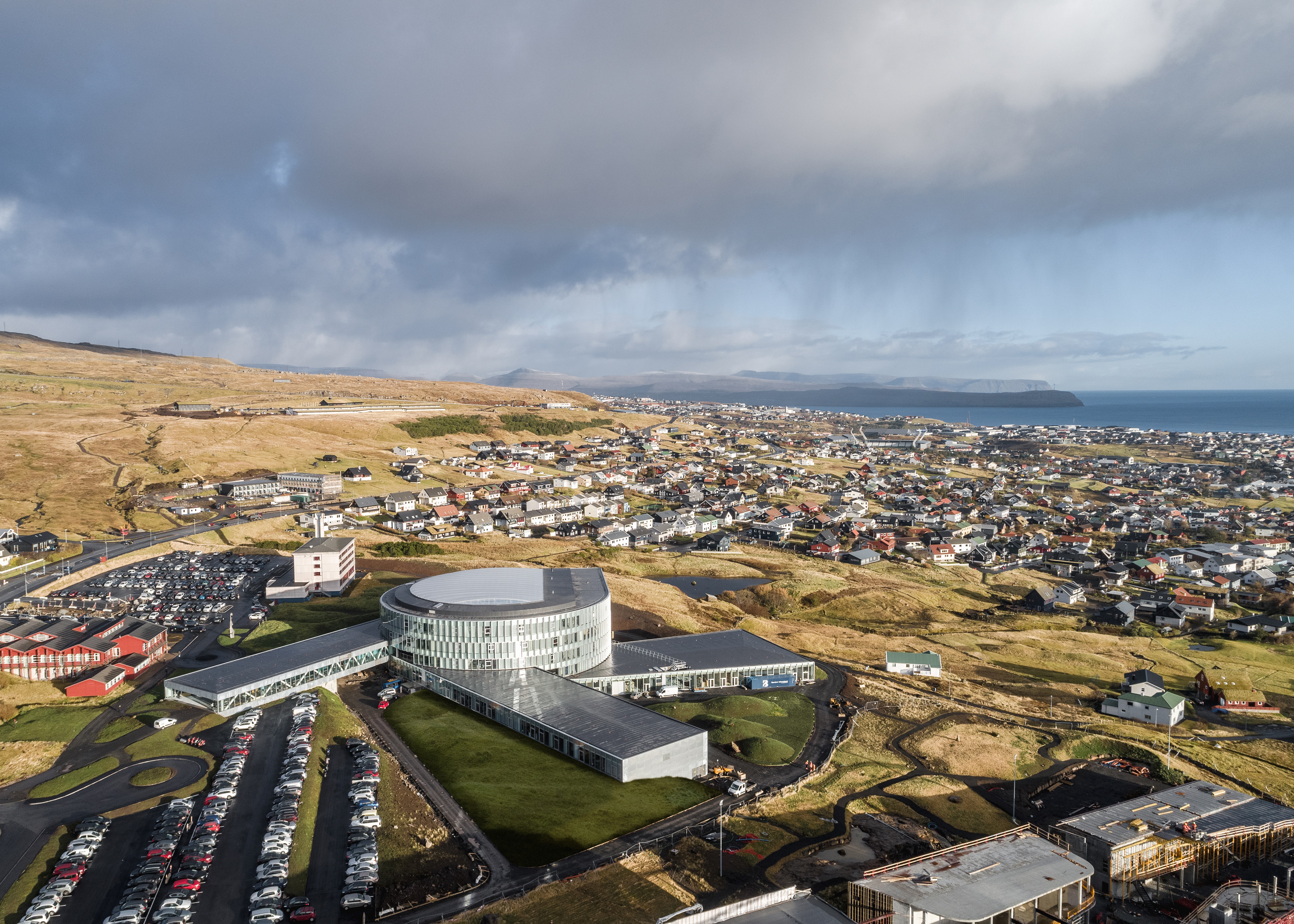 Greenland
The university centre (2008) at Campus Ilimmarfik by Tegnestuen Nuuk and KHR Arkitekter, C. F. Møller Architects' Dronning Ingrids hospital (2013), Schmidt, Hammer Lassen's correctional facility (2019), and KHR Arkitekter's neo-modern shopping mall (2012) – all in Nuuk – represent important public works.
Three significant civic works should be finished in the early 2020s: The National Gallery of Art by BIG + TNT Nuuk + Ramboll Nuuk + Arkitekti, the Ilulissat Icefjord centre by Dorte Mandrup Arkitekter, and White Arkitekter's Nuuk psychiatric clinic.
Faroe Islands
The Tórshavn education centre 'Glasir' (2018) by BIG with a team of consultants, and Henning Larsen's Eysturkommuna town hall (2018) and Klaksvík civic centre (2019) exemplify recently completed noteworthy civic works in the islands.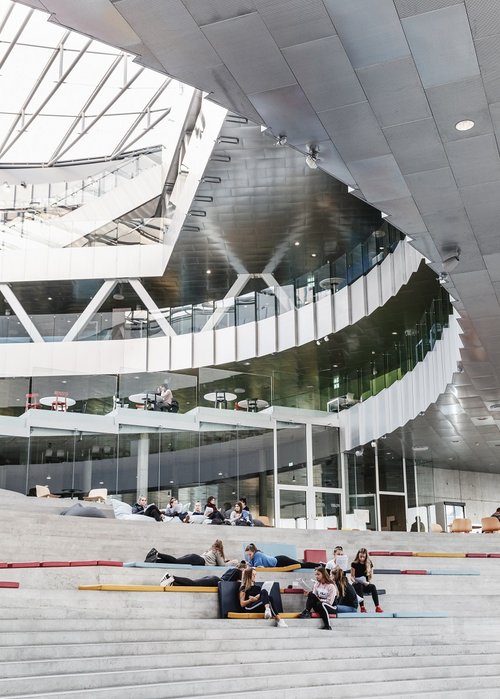 Designed as an extension and interpretation of the natural landscape, the indoor courtyard of the Tórshavn education centre with its terraced steps provides open spaces for group meetings, as well as auditorium seating. Gigantic transparent skylights allow abundant daylight into the atrium. Photo: Rasmus Hjortshøj. Courtesy of: BIG
Further reading:
Links: